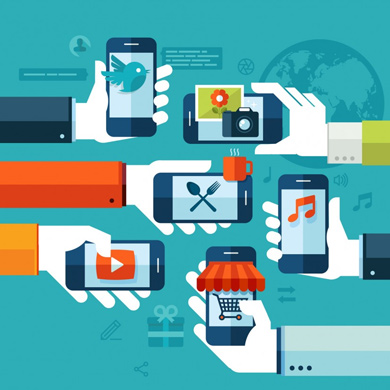 Pay Per Click Advertising
Using Pay Per Click Advertising (PPC) as part of your advertising efforts is a common practice in most online marketing campaigns. This tactic is often used in conjunction with organic search engine optimization. The main benefit is that it drives immediate traffic to your website for targeted keywords and phrases. The Pay Per Click Advertising model is one in which advertisers pay the search engine each time an ad is clicked. This means that Pay Per Click Advertising gives you maximum online exposure while giving you control over your ad budget. Plus, you are able to track your results and further adjust your spending in the future.
Pay Per Click Advertising is designed to direct traffic to your website based on targeted keywords and phrases--also known as textual ads. This advertising method refers to ads used in an online search engine advertiing - marketing campaign to direct traffic to your website through the major search engines (such as Google, Bing and Yahoo.) These Pay Per Click Ads are located on the top and along the right side of the search engine result page (SERP). They are often referred to as sponsored results. The price you pay is based on an auction-type model; in other words, the higher you bid the higher you rank. The higher your ad appears in a search engine the more likely a shopper will click on it. It takes a great deal of knowledge and time to keep your ad at the top of the page for as low of a cost as possible

Pay Per Click Management Services
As internet advertising campaigns become more complicated and time intensive, companies are turning to professional Pay Per Click Advertising Management companies for help. A Pay Per Click Advertising Management company like Webociti can manage all aspects of your Pay Per Click Advertising Campaign. This includes account set up with the major search engines such as Google, Yahoo, Bing and even the social networks. This also includes landing page creation and rich media ad creation plus continuous monitoring of your accounts.
At Webociti, our Pay Per Click Management professionals are among the most knowledgeable and experienced in the industry. The Webociti team will analyze your marketing goals and come up with the best strategy to meet your needs as well as your budget.
Our Pay Per Click Management Services offers support through email and by phone contact to help you better understand your advertising campaign and the results you can expect. Our dedicated Client support management team will keep you informed through phone calls, email, and proactive reporting. This service is offered on a percentage of your ad spend or a flat monthly minimum—whichever is greater.
Do you want to learn more about how Pay Per Click Advertising Program can add value to your business and build your pipeline? Complete our request form or call us today at 678-892-7157 to talk to one of our PPC experts!
We also offer the following Digital Advertising services.

Get Started Today!
678-892-7157
Contact us today for information & pricing about Internet Marketing
Get Free Quote


Classroom Training
That is why we offer face-to-face SEO Training in a classroom setting.
Learn More
Our Clients
Some of our more recongnizable clients