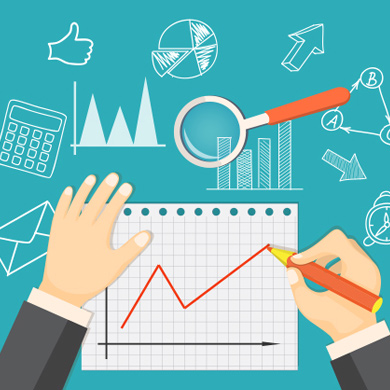 Social Media Marketing Consulting
Social media has become an increasingly important way for businesses to market. It helps your consumers connect with your brand and trust it, it reaches people where they're spending a bulk of their time and it is a valuable way to provide customer service.
However, it's important to understand how to market with social media for it to be an effective marketing approach for your business. If your company needs professional guidance to create a social media strategy, count on the social media experts at Webociti for social media consulting. We can also take the campaign off your hands and run it if that is your preference.
To get started with expert consulting on your company's social media campaign, fill out the Request Form or call us at 678-892-7157.
Social Media Marketing Consulting Services
We offer wo consulting options depending on your needs and the staff you have for your social media campaign. We offer the following Social Media Marketing Consulting Services:

Recommendations Only
If you have a team to run your social media campaign but your company could use some advice to get started, this option might be for you. Our social media experts will provide consulting based on the specific needs of your company. We create a social media strategy by evaluating your business, the products or services your company offers, and your customer demographic.
Once we offer a strategy for your campaign, your staff will take over and implement the strategy on an ongoing basis.

Recommendations and Running the Social Media Campaign
Your other option is for Webociti to provide social media recommendations and then also carry out the strategy on an ongoing basis. This is the perfect option if your company does not have a designated employee or team to run your social media marketing campaign.
Our company will take over and provide you with our expertise so your company can focus on your own strengths and specialties. This means that we will share content and connect with your followers, and work to gain more followers and visibility for your company through social media platforms. You can rest assured that we will run your campaign in line with the goals and mission of your company and a strategy your company agrees with.

A Customized Approach
When you choose our Social Media Marketing Consulting Services, our Social Media experts will tailor a strategy to your company. We will work with you to figure out how your company should interact with its customers or clients through social media. This includes figuring out the types of conversations to have, ways to give value to your followers and methods to earn their trust.
We will also help you figure out who you are trying to reach and how to reach them. This includes determining which Social Media platforms to use to reach your target audience.

Choose Your Consulting Option
The Social Media Marketing experts at Webociti are ready to get started on your social marketing campaign. Simply let us know whether you would like us to take care of recommendations only or if you would also like us to run the campaign.
If you're not sure, let us know any questions you have and we'll help you figure out which approach would work best for your company. Fill out the Request Form or call us 678-892-7157 with questions or to get started.
Contact Webociti Today!
Webociti's Number is 678-892-7157 or use our online contact form. or Schedule an Appointment (click box below) Don't delay, call or contact us today!
We also offer the following Internet Marketing Services services.

Get Started Today!
678-892-7157
Contact us today for information & pricing about Internet Marketing
Get Free Quote


Classroom Training
That is why we offer face-to-face SEO Training in a classroom setting.
Learn More
Our Clients
Some of our more recongnizable clients