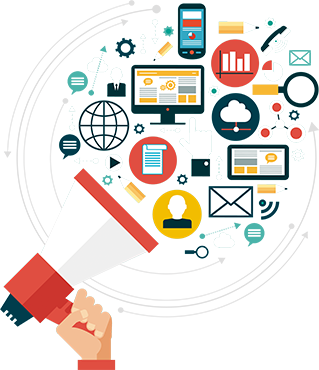 Reputation Management
Clean Up Your Online Reputation
Is your organization suffering from a poor reputation? By the time you realize that your customers are not being so kind to you online, it may be too late for a quick fix. Your online reputation has a major impact on your business. Nearly 84% of people are more likely to trust online reviews than they are a recommendation from a friend, so you need to stay squeaky clean on Yelp, Google and other ratings websites. Online reviews truly do matter, and they can go downhill quickly if you're not paying attention.
What's even more frightening is that people make snap decisions after scanning only a few reviews. Even if you spent a lot of time in the past building up hundreds of great reviews, a few recent negatives can quickly outweigh all the goodwill you've built within the community. Constant monitoring and proactive communications are some of the only ways to effectively manage your online reputation.
Ask for Ratings
Don't be shy about asking your customers for ratings. It may surprise you to learn that the majority of your best customers are very willing to leave you positive feedback online. All you have to do is ask! Send your customers a ratings or review request after each visit or interaction, requesting that they take a few moments and give you some feedback. While not everyone will take the time to write a glowing review, you will receive a steady stream of people willing to share their thoughts.
Negative Reviews are a Positive Event
No one really likes to read negative comments about their business. You work hard, every time. You feel like your staff is on top of their game and always doing their best. Unfortunately, no matter how hard you try, sometimes things go wrong. Your customer catches a receptionist on a bad day or right after a stressful encounter. The quality of a product that you got from a new supplier wasn't as expected. Simply put: something went wrong. Receiving a bad review online gives you the ideal opportunity to prove your over-the-top customer service by responding and making it right. Don't think of negative reviews as a bad thing. They are actually your customers providing you with another chance to make it right. When you do so, you'll often gain a customer for life.
Mutual Effort = Big Rewards
At Webociti, we believe that successful reputation management is the responsibility both of our team and our clients. If there are problems that are uncovered through our work, we need to know that you're committed to taking the steps required to make them right. This isn't always easy -- and we get it. However, we have seen time and time again that online reputation management can help a failing business turn around, and a thriving business take expand even more rapidly. We help you manage the process overall, but you have to be an active partner in order to see true change in your online reputation.
Ready to learn more about improving your online reputation? Contact the digital marketing professionals at Webociti today at 678-892-7157 or fill out our quick online contact form. It will take some time, but you will be richly rewarded for your reputation management efforts.

Get Started Today!
678-892-7157
Contact us today for information & pricing about Internet Marketing
Get Free Quote


Mobile Advertising
Mobile Advertising is a marketing method that gives brands the power to connect to consumers
Learn More