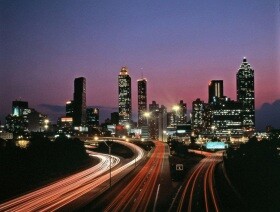 25 Jun

Atlanta Marketing Companies
Atlanta Marketing Companies
When it comes to marketing your business, today's world is more competitive than ever. To stand out from everyone else, it takes hard work combined with knowledge and experience.  Whether it is a large company or a small business just starting out, developing and implementing an effective online campaign can make all the difference. Rather than take a chance on a campaign that goes nowhere, it's always best to work with a team of experts who have the desire to take your business to the next level.  When you want the premier marketing experts in the Atlanta area, go with the team at Webociti.
Why Webociti?
Using a team of internet marketing consultants with extensive experience in business-to-business and business-to-consumer campaigns, Webociti has gained a reputation as one of the best Atlanta marketing companies. No matter the needs of your company, we at Webociti can help you get where you want to go. We specialize in many different areas of internet marketing, including:
Search Engine Optimization
Social Media Marketing
Website Design and Development
Internet Marketing Consultation
When you put your trust in us, we take the time to understand you and your business.  By knowing what goals you have for your business, we can design a campaign that puts your goods and services in front of customers and makes them want to do business with you.
Straight Talk
Many businesses have worked with other Atlanta marketing companies that may have only told them what they thought their client wanted to hear.  As a result, their marketing campaigns were not only expensive, but also ineffective.  However, here at Webociti, we take great pride in developing relationships with our clients that result in clear channels of communication.  We will give it to you straight each and every time, making sure all of us are on the same page when it comes to marketing your business.  Rather than doing things just one way, we take the best of traditional marketing methods and combine them with many of today's newest and most effective ideas.  When we do, success is the result.
Contact Us Today
When your business needs a helping hand to gain a stronger online presence, contact us here at Webociti. Along with being one of the premier Atlanta marketing companies when it comes to online marketing, we are also known for our commitment to our clients and their customers. Contact us today by calling 678-892-7157, and we can start building a partnership with you and your business that will leave your competitors far behind.