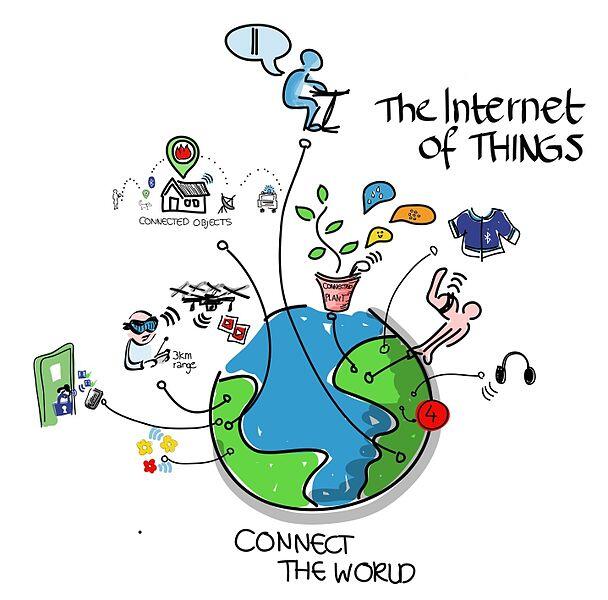 01 Dec

Ways the Internet of Things Helps Business Marketing Become Smarter
Ways the Internet of Things Helps Business Marketing Become Smarter
If you are a computer user or use another device to access the Internet it is a good bet that you have heard the term the "Internet of Things" (IoT). Unless you are a bit of a nerd like I am, you might not be sure what IoT means. It's an actual thing though and IoT means the interconnection of devices that use wireless technology to connect things (buildings, objects, animals and people) to the Internet and can share data. Each device on your network has its own unique identifier.
Examples of how consumers connect to the Internet of Things include,
Smart Thermostats
Smart Utility Meters
Home Alarm Systems
Connected Appliances
Connected Home Lighting
Businesses also use the Internet of Things to control inventory, help in employee recruitment and retention, monitor and report about the supply chain and much more.
One of the ways businesses use the Internet of Things is to improve their own Internet presence. Here are some of my favorite tips to raise awareness for your company and your brand.
Collect and Analyze Sales Data – Accessing this data gives a company the chance to tailor your marketing message to reach your specific customer personas. Smart devices such as new credit card readers that accept newly equipped credit cards with smart chips collect data at the point of sale. Once installed there is no ongoing IT needs and data is communicated to the sales department and the marketing department where informed marketing strategies and help expand the ROI on future sales.
IoT starts with data collection, but once collected it needs analysis. Collected sales data can stream data as it is collected to new, smarter customer relationship management (CRM) tools. The new system can immediately analyze customer data and give you actionable information regarding your customer/client database. IoT devices make for a faster process by giving you this information on a real-time basis.
Devices that are IoT compatible are smarter than the devices they are replacing. New devices come with embedded sensors that transmit a nearly constant data stream concerning self-diagnosis. When sensors within the device (which is often part of a larger piece of equipment) senses a problem that will cause a breakdown transmit that information to the maintenance system and automatically dispatches a maintenance worker to address the problem.
The Internet of Things is already setup for optimal use with social media. Do you know that 74 percent of marketers say they see a notable increase in web traffic after an investment of only six hours per week in marketing by social media? IoT equipped processes joined with social media lets marketers identify new trends and strategize the best way to use them in the marketing process.
By utilizing the above factors the goal of smarter and more relevant advertising. Increasingly, devices that formerly lacked connectivity are being fitted with sensors. When possible, older devices are retrofitted with sensors.
Internet marketing is easier when harnessing the Internet of Things and many proponents of IoT in marketing believe that the logical next trend in overall advertising is the end of interruptive advertising to consumers. Instead, only prospects screened by IoT and CRM will be advertising targets, as individuals, with marketing strategies uniquely created for an individual target prospect based on advertising that meet the needs of beneficial and relevant advertising.
At Webociti, we help companies create branded connections with their customers. Our IoT experts will help you identify opportunities to become more connected and, therefore, more successful. Just complete the Request Form or Contact us to get started at 678-892-7157.
Till Next Time,
Joe
Save