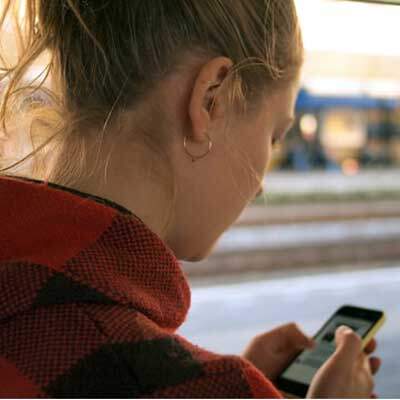 12 May

9 Ways Your Grocery Store Can Benefit From Location-Based Advertising
Grocery Store Location-Based Advertising
Retail grocery store owners depend on local shoppers to buy groceries in their stores. Major brands drive a lot of traffic through broadcast and print advertising. Those methods cannot target shoppers while they are in the store. Sure, newspaper flyers still exist, but young consumers turn to online sources for news about their favorite brands. Location-based advertising targets local audiences through digital advertising and online apps. Grocery store owners benefit in several ways.
The Growth of Location-Based Advertising and Marketing
The growth in location-based advertising for grocery stores follows the usage trends of mobile smartphones and apps. According to the Location Based Marketing Association's (LBMA) fifth annual Global Location Trends report 2020, "52% of marketers globally say their budget went toward location-based marketing, with mobile, static billboards and digital out-of-home (DOOH) considered the top three media considered."
1 – Increases Walk-In Traffic
Location-based advertising targets shoppers in the general geography near your store. These are your neighbors and local business owners who spend the most time and money in your store. Targeted location-based ads will promote brand products that offer limited-time coupons while shopping in your store. You can also use location-based Google and Facebook ads to target shoppers with your promotional campaigns.
2 – Delivers Targeted Ads
Shoppers will receive ads targeted to their likes and online shopping patterns. If one person likes a particular soft drink, then the manufacturer will deliver ads for those drinks to their cell phone. Certain brands have their mobile applications. The shoppers who follow those brands are very dedicated and look for opportunities to save money. Your neighborhood might have a unique cultural mix. Location-based advertisements will appeal to the unique customs and tastes of that culture. Special events like sporting competitions, parades and concerts will also generate retail traffic and interest in the sports team or entertainer.
3 – Helps Your Grocery Store Be More Competitive
Your grocery store needs to compete with other markets, convenience stores and online shopping services for business. Location-based advertising campaigns will promote your store in the local neighborhood and drive foot traffic to your location. If you are part of a regional chain, you can run several location-based ad campaigns to serve all of your local markets.
4 – Creates a Better User Experience
Shoppers will have a better experience in your grocery store if they are guided towards the brands they favor,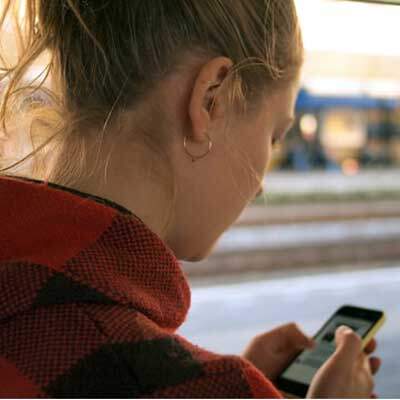 and it can also save them money. Saving time and money while shopping will please the consumer and they will enjoy shopping in your store.
5 – Lower Cost than Traditional Digital Advertising
Using traditional pay-per-click advertising is very expensive and difficult to target. Focusing on keywords is effective on broad audiences, but geography-based campaigns are ineffective if they are not properly targeted. Location-based campaigns target a specific area within a certain number of miles. Serving ads to mobile apps and to particular consumers who live in your neighborhood delivers your message more cost-effectively.
6 – Boost Sales During Off-Peak Times
Location-based advertising offers you the chance to create promotions during slower off-peak hours. You can reach consumers who like shopping during quieter times and consumers who spend a lot of time online.
7 – Focus On In-Store Promotions
Certain location-based technologies target shoppers while they are inside your store. These technologies give you the chance to reach out and capture their interest while shopping. You can reach out to certain types of shoppers with special interests while at the deli or fish counter.
8 – Consumers are Receptive to Location-Based Advertising
Since consumers need to opt in to use mobile advertising and marketing apps, consumers who use these apps are very open to the technology. According to an article on the nextweb.com, an overwhelming majority of consumers indicate they want location-based alerts. Of those consumers, approximately 75% noted that they completed an action after receiving a mobile proximity alert from a brand.
9 – Helps You Get to Know Your Customer Better
Location-based advertising campaigns produce a lot of statistics. It records the number of people viewing the ads, visiting your store and purchasing products. Analyzing and understanding these metrics help you get to know your customer better. You can learn about their shopping patterns, favorite times to visit stores and which products they prefer over others.
Location-Based Advertising Is Helping Grocery Stores Increase Revenues
While there are many ways to spend your money on advertising, location-based marketing campaigns will help you increase sales from your local community. Your most loyal shoppers will benefit and respond to the ads. Since they agree to receive the ads, mobile consumers tend to be more faithful to the brands you sell. Take advantage of geo-targeting and maximize the use of your advertising dollars.
Want to learn more about ways to market your Grocery Store contact us at 678-892-7157 or contact us today
Sources:
52 Percent Of Marketing Budgets Go To Location-Based Marketing

https://thenextweb.com/news/why-location-based-marketing-outperforms-industry-averages