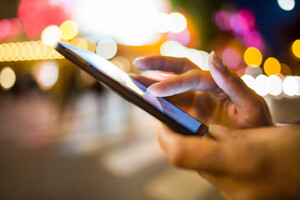 27 Mar

Why You Must Optimize Your Website for Mobile
Why You Must Optimize Your Website for Mobile
Google announced on March 24,2015 that beginning April 21, 2015 the mobile friendliness of your website will become an important element of how Google's algorithm will rank your existing site. If you haven't optimized your site for mobile search it will be moved to a lower search engine ranking (SER).
Google is not doing this to mess with your website search results, The coming update that is concerned with mobile optimization is, according to Google, to give users the most relevant, high quality search results. The ease of using a site on a mobile device is going to be a factor in those results.
Finally, Google's formal definition of "mobile" is only a single word – smartphone.
More Reasons to Optimize For Mobile
Do you know that over 41 percent of Smartphone users have purchased something using their phone? If you have not optimized for mobile search, you are missing nearly half of your potential customer base. Additionally, the growth of Smartphone use for search, has increased 229.08 percent. This is because now, 58 percent of all consumers in the United States own Smartphones. This is a large and growing demographic that you must optimize for or they will never see your site, but a competitor's will pop up if they have optimized for local search for your type of business.
Other important reasons for optimizing for mobile search include,
Consistent Customer Experience
Studies indicate that over 60 percent of people have increasingly stronger opinions of brands and companies that offer a good mobile experience. But, 90 percent of people surveyed say they had to switch devices to complete a task. When a site is optimized for mobile, your customers are offered a consistent experience that creates the feelings of reliability and trust that will keep them coming back to you. When transactions are easily completed, buyers come back.
Reduce Your Bounce Rate
The content for your website that looks so great on your desktop computer may be completely unreadable when a Smartphone looks for it. What is even worse, visitors will leave your website if they have to zoom or pinch in order to read what maybe an illegible font on a Smartphone. By making your mobile site user friendly, customers will stay on your site longer and potentially click to continue to a purchase.
User Self-Control
Users have little patience, so, if your mobile page does not load within 3 seconds, users leave looking for a quicker loading site – you just lost a potential buyer of your goods and services. If your mobile site has any of these symptoms, get it optimized.
Large images
Small font
Clunky looking layouts
One of these problems is reason enough to optimize, but two or more and once again, you are losing customers to competitors. According to Google, 81 percent of Smartphone purchases were impulse purchases.
Mobile Users are Different Than Desktop or Laptop Users
The reasons mobile users differ from other users is they want the information they are looking for fast, and in little bites that they can easily digest. To increase conversions on a mobile website your "call to action" must be clear and easy to read. Links to other pages must be working and fast – remember these buyer have little or no patience.
Contact Webociti
Need help for mobile optimization in order to get better results from your Internet marketing? Call Webociti at 678-892-7157. For other methods of reaching out visit our contact page.
Save