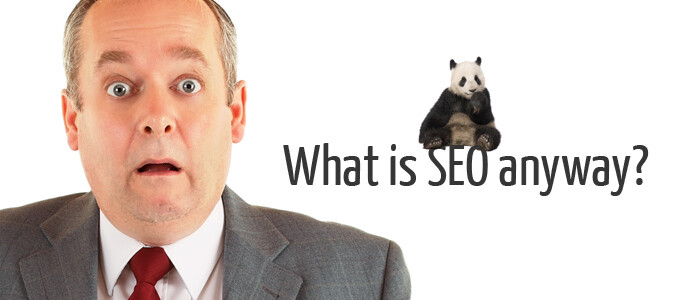 14 Feb

What Is SEO
What Is SEO
Learn What It Is and Why You Need It.
SEO – When your business has a website or blog, your goal is to get it noticed by the consumers or clients you want to reach. SEO, or search engine optimization, can help you accomplish this goal. Basically, when you use SEO correctly, it helps connect your page with the people who are looking for the information you offer on your page.
It achieves this through search engines. With SEO, you gain visitors to your website through organic search results. You don't have to pay for people to find your site; instead, you optimize your site so they find you. Search engines rank websites based on how they are optimized through design, programming and content; the search engines show the highest ranked pages first, so your goal is to become one of those.
What Are Keywords All About?
A major part of SEO focuses on using carefully selected keywords within well-written and valuable content, meta tags, headings and other parts of each page. You find keywords that fit your site's area of focus, whether you're offering products, services or information. If you have a local company, you can also include your city and state within your keywords.
Effective use of these carefully chosen keywords, along with your site's organization and structure, can help your site come up on the search results when someone is searching for something that your business offers. So when someone enters a keyword, such as chiropractors in Denver, into his favorite search engine, your site can come up at the beginning of the search results if it's optimized to the phrase "chiropractors in Denver."
Is SEO Just About Keywords?
SEO is very competitive because many companies use the same keywords and try to reach the same audience you are. Also, the search engines want to offer quality sites to their searchers, instead of ones that simply add keywords to their pages. Therefore, SEO is about using a variety of techniques that go far beyond keywords. Some techniques search engines look at include links on the internet that lead to your page, quality content that is valuable to the reader and the number of times your information is shared on social media.
Need Help Optimizing Your Site?
While you can work on the SEO of your website on your own, hiring an industry expert can help you get results. There are a lot of different specialized SEO techniques to learn and incorporate into your website. An industry expert already has this specialty knowledge and devotes himself to this subject. It would take you a lot of time and effort to learn the amount of knowledge an SEO expert already has, which is time and energy taken away from your other business duties.
In addition, the field has a lot of competition, so it's important to do everything necessary to stay ahead of other companies who are fighting for the same customers. Finally, SEO rules and techniques change, and an SEO expert keeps up with these changes. If you're interested in having a specialist take a look at your website, contact us at Webociti. We have the industry knowledge and experience you're looking for.
We will be offering much more in-depth information on SEO techniques on our blog, so please check back to learn more. And please let us know in the comments if you found this information helpful or if it raised new questions for you.