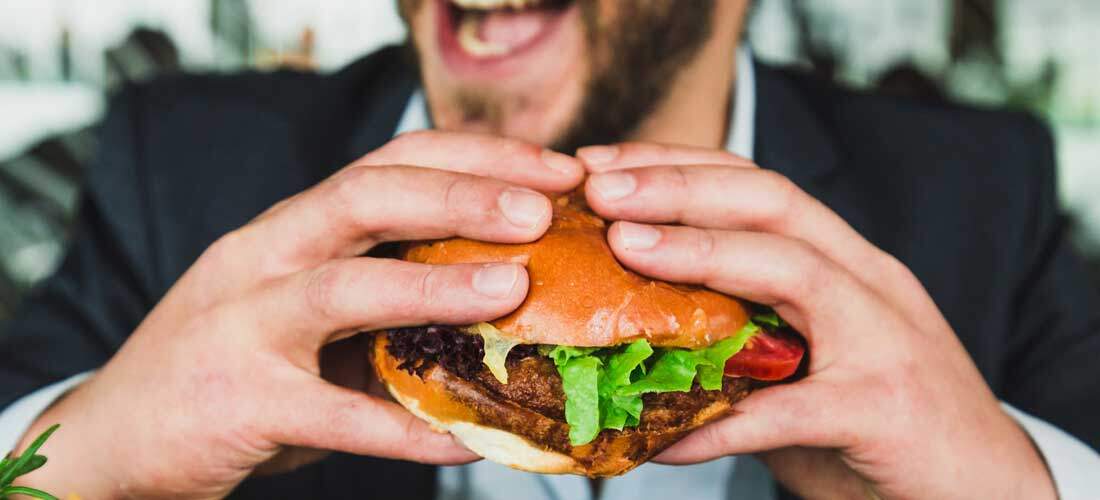 09 Jun

How to Make Your Restaurant Brand More Memorable to Diners
How to Make Your Restaurant Brand More Memorable to Diners
Navigating the food and drink industry and making sure your brand stays relevant is no simple task. Whether your products have been around for decades or are new on the scene, it's important to regularly assess how well you're reaching your target audience. In fact, by keeping an eye on constantly shifting diner trends, your brand is sure to be more successful in the marketplace. With increasing awareness of ingredients and a willingness to make their voices heard, consumers are changing the future of the food and beverage industry.
For example, studies show that consumer preferences have evolved to reduce the intake of common ingredients like sugar and beef. Now more than ever, analyzing your brand's marketing strategies will help you stay ahead of the game and ready for the next wave of food awareness. Read the following suggestions to create and maintain a successful brand in the ever-changing food and beverage industry.
Differentiation Is Key
To find your brand's place in the food and beverage industry, first establish what's called a "brand identity." This means distinguishing yourself from the competition with a unique mission, logo and even packaging. Without showing why you're different, your brand will quickly fade into the background of the highly competitive food and beverage industry. Ask yourself what you can bring to the food and beverage industry that no one else can.
In telling a meaningful story about your brand and products, you can capture consumers' attention and ultimately grow your brand's success. This should be done in a straightforward way (consumers crave clarity!) and your messaging should be understandable for a wide range of audiences. By clearly stating why diners should spend their hard-earned money on your product, your brand will appear confident and worthy of your customer's investment. Cultivating a unique brand identity and clearly communicating your brand's qualities will improve your ability to connect with your audience.
You can build your brand identity by:
Openly stating your mission
Marketing with creative logos and packaging
Telling your brand's story in an engaging way
Communicating clearly and effectively
Know Your Diners
Defining your brand is one thing, but getting to know your audience is a crucial step in your marketing strategy. After all, how can you expect to appeal to diners without knowing what they want and need? Take the time to familiarize yourself with your target audience and watch as your brand reaps the benefits. Diners aren't shy about sharing their opinions — from online review platforms to in-store feedback and social media commentary, there are many platforms to consider consumers' thoughts. However, the key is listening and implementing timely changes to your products or brand.
Affiliate Your Brand With a Cause
Further solidify your brand by supporting a cause that is authentic to your messaging. In today's world, more than half of consumers are "belief-driven buyers," which means that they care as much about a brand's purpose as its product. Good news for brands! Belief-driven buyers are often willing to spend more money to do business with a company that shares their values. By associating your food and beverage products with a greater cause — whether related to social issues, health and more — you can considerably strengthen your brand's market presence.
Embrace E-commerce
A significant number of Americans do their shopping online. Even stores like Walmart and Target have taken advantage of this change in consumer behavior and now sell food and beverages online.
You, too, can strengthen your brand by making the most of online sales platforms. Even if the majority of your profits come from physical store sales, don't ignore the potential revenue you could be making online, whether through advertising or website sales. Ensure that your website showcases your products and that your food and beverages are available via 3rd party retailers such as Amazon.
Provide a Positive Online Shopping Experience
When consumers shop online, their high expectations go beyond the products they order. Your food and beverage brand can deliver an all-encompassing buying experience that includes an easy-to-use website, quality products/packaging and an exciting unboxing. Tailor your brand to your target audience — statistics show that wealthier consumers are more likely to shop online. Boost your food and beverage online sales by offering a luxurious and stimulating consumer experience.
Invest in Multichannel Marketing Solutions
By developing your brand's marketing strategy on a variety of platforms, the experienced Webociti team can help you grow your food and beverage business. We will guide you through the ins and outs of advertising, social media, sales analytics and more. Webociti offers a personalized approach to your business' success through digital marketing that is targeted specifically for your brand.
It's now possible to analyze customers' buying tendencies and market your food and beverage products accordingly. With Audience Activator from Webociti, you can learn valuable information about your consumers and considerably increase your revenue. For a free quote to maximize your food and beverage brand's potential, contact Webociti at (678) 892-7157or email info@webociti.com to schedule your complimentary initial consultation.