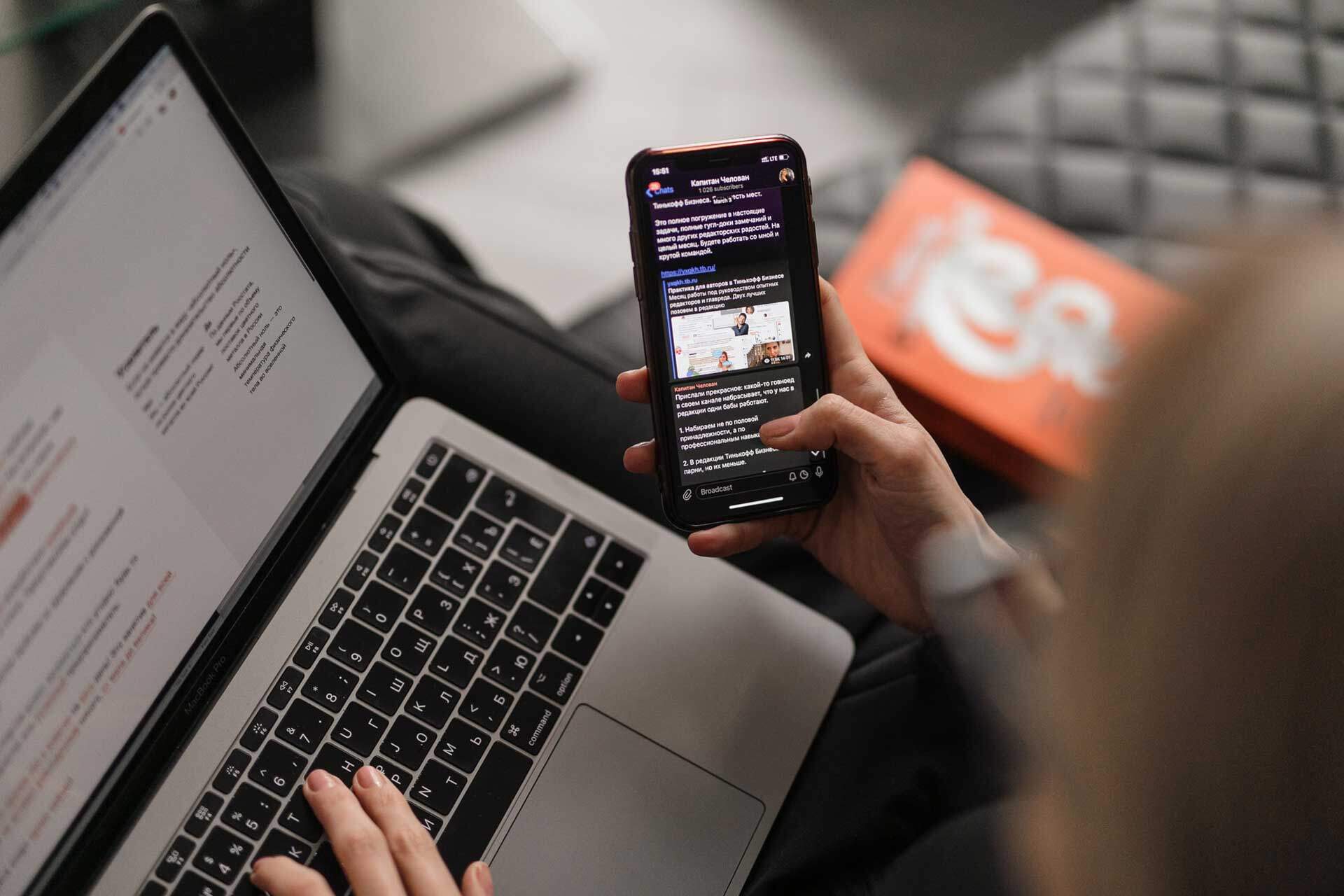 05 Oct

Improve Your Websites Mobile Experience With 5 Easy Steps
Websites Mobile Experience
Have you invested significant time, resources and manpower into building a beautiful professional website, but haven't seen the boost in brand awareness or engagement that you desire? The problem may be that your website isn't optimized for mobile use. You may still be thinking of mobile traffic as a secondary source of engagement.
However, with more than half of today's global web traffic occurring on mobile devices, it's time to make mobile optimization a central part of your growth strategy. By incorporating effective mobile optimization strategies, businesses like yours can experience enhanced visibility, conversations and long-term growth. Discover our experts' top 5 suggestions to improve your website for mobile users.
1. Improve Your Website's Loading Speed
The first key to improving your website's performance on mobile devices is ensuring that your pages are designed to hide latency. Nothing is more frustrating for web users than having to wait for items to load. In fact, Forbes reports that conversion rates are cut in half and bounce rate increases by 6% when mobile site load time increases from one second to three seconds. With this in mind, hiding latency on your website — a technique known as "lazy loading" — can help you keep users engaged despite longer loading times.
The concept of lazy loading is positioning slow-loading elements toward the bottom of a page so they have time to appear before users scroll down. If you do engage in lazy loading, however, just make sure that you aren't inadvertently hiding your content from Google. To improve loading times, businesses should also reduce the size of images that appear on their websites so that mobile devices can load them more easily.
2. Fix Faulty Redirects
Yet another way to optimize your website for mobile use is to fix what are known as "faulty redirects." Faulty redirects occur when a mobile user is not directed to the page that they requested. For example, a common error is that mobile users will be automatically sent to a website's homepage instead of any other URL they requested (i.e., an internal page).
This happens because the site's desktop server is configured to redirect any mobile users to the site's homepage automatically. However, rather than helping mobile users find the information that they're looking for, this faulty redirect just takes them back to square one, your website's homepage. This ultimately diminishes user experience on mobile devices, but luckily, it is an error that can be easily fixed once identified.
3. Help Users Navigate to Your Most Popular Pages
When designing a mobile website, one of the most important considerations is navigation. Can users easily locate the information they're searching for? Are your internal pages easy to sort through and choose from? These questions highlight the need to make mobile navigation a priority for your professional website.
One way to improve your website's mobile navigation is to utilize a mixture of visible and invisible navigation tools. Including what's called a "hamburger menu" at the top of your website, as well as an easily accessible search bar, will help users find what they're looking for quickly. A hamburger menu shows your most relevant internal pages when users click on an icon to open it. On an active wear clothing company's website, these pages might be tops, leggings and shorts. Make sure that the pages you show in your drop-down menu are the most popular ones. Use an analytics tool to determine which pages to show.
5. Incorporate Helpful Shortcuts
Last but not least, shortcuts are highly valuable to boost your mobile site's performance. In tracking various metrics, you may have noticed that desktop users tend to convert more often than mobile users. This likely isn't because mobile users don't want to purchase your products or services — it may just be because purchasing is cumbersome on your mobile site. Incorporating shortcuts such as credit/debit card scanning features, click-to-call and third-party login can substantially improve your mobile site's conversion rate.
Each of these shortcuts helps users save time and avoid the headache of navigating through a series of login or payment pages, sometimes made longer by identity verification tools. For returning customers, you can also provide the option to "remember me," which allows clients to choose login information, or even payment information, from their previous inputs.
Prioritize Mobile Experience for More Conversions and Growth
In today's digital world, mobile traffic is more prevalent than ever before — accounting for over half of the world's web searches. This means that it's crucial for businesses like yours to optimize their websites for mobile use, or you run the risk of losing sales and diminishing brand awareness.
By incorporating these top 5 tips into your mobile optimization strategy, you can significantly improve your website's mobile performance and reap the benefits that come with it. By making mobile website traffic a priority, you are sure to experience increased brand visibility and growth for years to come.
Contact the team at Webociti for help with your marketing and websites mobile functionality.