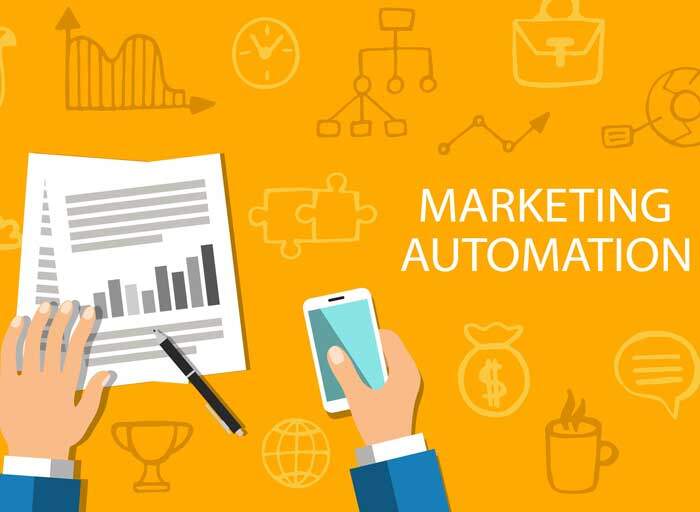 10 Dec

What Marketing Automation Is and Does Your Business Need It?

Marketing automation is not a new phenomenon. It has been around since software was first used to insert names and addresses in a direct mail piece generated by word processing software. Direct mail marketers have used automation for decades.

Marketing automation has evolved since that early time with the main difference being that modern marketing automation tools deliver your message in real time and helps you navigate the unending data available about your customers using both digital and offline communication channels.

Some marketing automation can take place on your business's website. When a visitor signs up for your newsletter, your site immediately sends an email to the visitor welcoming then to your newsletter mailings. Collecting the email address and sending a welcome email are examples of how marketing automation can work.
Every Business Can Afford Marketing Automation
When marketing automation first came on the scene, it was a style of marketing reserved only for companies that were financially successful since they built their own software "in-house."
As the efficacy of automated marketing became obvious, there was a proliferation of third-party vendors that created Software as a Service (SaaS). While most automation services do charge a fee for automation tools, there are some automated marketing tools that are free.
Free Online Marketing Automation Tools
There are all sorts of free marketing software available for small and medium-sized businesses.
Some, like buffer only do one thing, in buffer's case that thing is posting automatically on social media. The company offers a two-week free trial and a free small user account.
Others, like the free version of mautic offers many automation solutions for your online marketing that include:
Core features
Custom domain
Dedicated On-boarding and Training
Phone and Email Support
Contact Database
Contact Import
Metrics
More
By the Numbers
Most companies cite "saving time" as the main reason for using marketing automation. Following are 10 statistics about marketing automation that relate to marketing automation benefits.
71% of companies report they use marketing automation.
Saves time – 74%
Increase customer engagement – 68%
More timely communication – 58%
More opportunities including up-selling – 58%
Reduces marketing expenses, on average by 12.2%
Companies heading towards the top tier of their industries and use MA – 63%
70% of companies outsource all or part of their lead generation strategies.
The primary pain for companies using marketing automation is finding the right staff to maintain social media sites and content – 73%
61% of companies reported that implementation of MA is difficult.
So, companies agree that their reach and message are vital to their online marketing and using MA is a sound way to transmit their messages. But, nearly two-thirds of company that have implemented marketing automation say it was hard to implement.
How Webociti Can Help Your Online Marketing
Small and medium-sized businesses are the ones that find it difficult to implement a marketing automation plan. If your company is struggling with online marketing because of marketing automation issues,  contact me for help.
Webociti is an internet marketing agency specializing in marketing strategy, planning and implementation. We provide digital marketing services in the following areas; search engine optimization (SEO) pay-per-click (PPC) advertising management, SEO Website design, Website development, social media marketing, marketing automation services, marketing consulting, SEO training, and business consulting services.
Until next time,
Joe Mediate