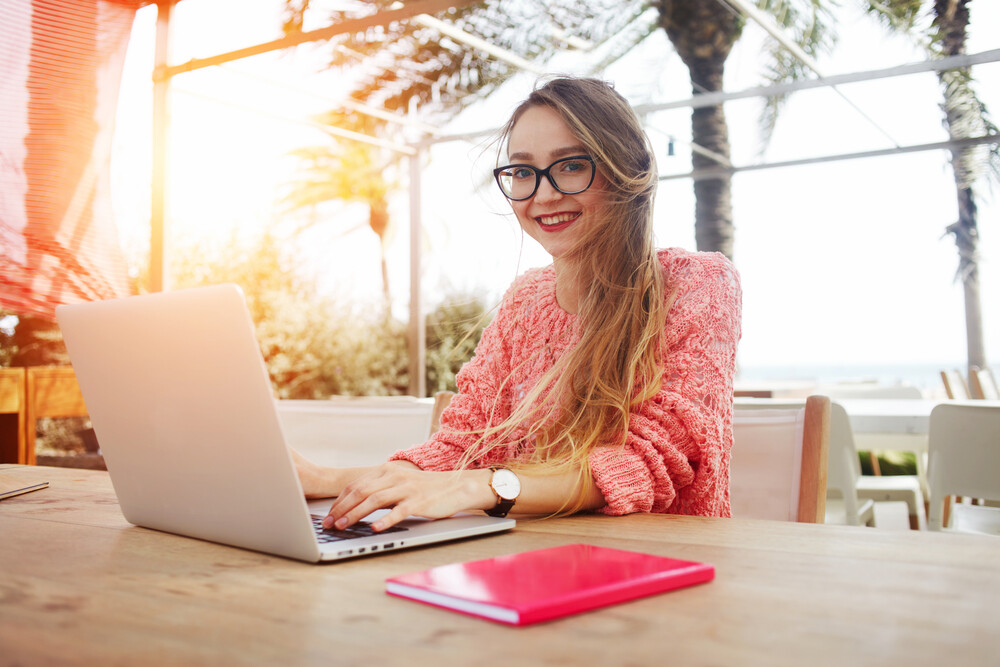 16 May

Email is the One Marketing Strategy You Can't Afford to Ignore
Email is the One Marketing Strategy You Can't Afford to Ignore
You have probably heard the statistics: millions of businesses are using e-mail marketing and it is incredibly difficult to gain attention in people's overcrowded inboxes. If you're waiting around to be picked up with the junk mail, then you're doing email marketing the wrong way! When you work with your prospects and customers to provide messages that are engaging and interesting to read — and that add true value to the reader — your emails are much more likely to be read. Nurturing your prospects and turning customers into advocates is not a shift that happens overnight. It takes work, empathy and a willingness to think long and hard about each message before sending it to be successful in this crowded environment. Do you have what it takes to create an email marketing strategy that simply cannot be ignored?
The Power of Email Marketing
If you have been in business for a few years, you are probably already sending a sporadic email or two to your list. You may even have what feels like a strong strategy with a bi-weekly or monthly newsletter. Have you noticed that your open and click rates are dropping off a bit and that your list tends to stagnate over time? The same people are opening your emails, but they are not necessarily taking action on the information that you are providing. Emails can be sent for a variety of different reasons such as information, engagement to read more or to make a purchase. With 73% of the rising Millennial spenders looking to email as their preferred method of communication and 2.9 billion email users worldwide by 2019, now is the time to take full advantage of this powerful communications medium.
There are five steps you should take on your journey to email marketing nirvana: building audience personas, cementing a strategy, mapping customer journeys, writing like a human and looking for ways to personalize.
1. Building Audience Personas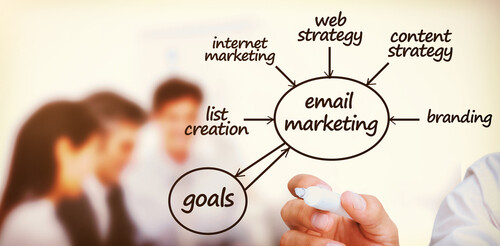 Whether or not your organization has a robust CRM (Customer Relationship Management) platform, it is critical that you first understand who you are speaking to. Think of it like this: when you go into a meeting, you have a general idea of how Bob in Finance is going to react to a particular suggestion, and you can phrase your message in a way that Bob is most likely to accept. The same is true of email marketing. You must deeply understand your prospects and customers in order to nuance your message to be heard in their language. Spend time digging into your current customer and prospect data. Can you determine some traits that are shared by your best customers? What about people who have never purchased from you?
These tidbits of information, along with data from your social media channels, can be compiled into audience personas that you can use in your ongoing communications.
2. Cementing Your Strategy
Okay, you may not want to put your strategy in actual cement, but it is good to at least firm it up a bit. Sending emails off the cuff based on a whim is rarely a good business decision. Customers are fickle (and prospects are worse!), and once they decide that your message is not relevant to their needs — they will unsubscribe quickly or send your messages straight to spam. Forming a strategy helps you focus your efforts on where they will do the most good. This could be around upcoming sales and special offers or times of the year, for instance. Once you have a strategic direction in mind, your next step involves crafting actionable metrics. Click rates and open rates are nice to know, but the true value of metrics is being able to measure the final outcome: a purchase, a download or a phone call.
What's best is that a strategy gives you a roadmap. Once you create a strategy, pass it off to someone else to implement — but always keep track of the actionable metrics to assure that it's being executed to plan. Don't be afraid to make tweaks mid-stream, either!
3. Understand Your Customer's Journey
Journey mapping for your customer can be as simple or as complex as you would like. A simple version of a journey map would include steps such as how the prospect became aware of your offering (via a search ad), the landing page where they submitted their contact information and the final step it took to push them over the edge to purchase. A more complex map could include each of the standard phases:
Awareness
Consideration
Purchase
Retention
Advocacy
You may have a different email strategy for each of these various stages, always in an effort to move individuals further down the path to advocacy for your brand.
4. Develop a Likable Voice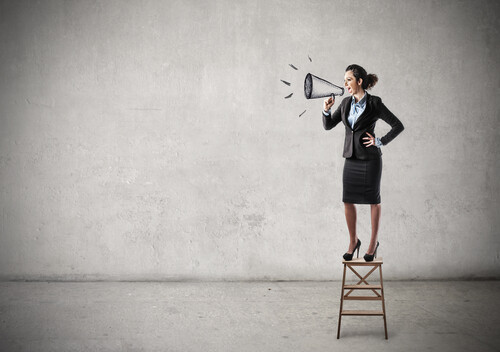 Your brand's "voice", or the way you convey your messages, says a lot about your brand. A high-end clothing brand is likely to speak differently to their customers than a Chuck-E-Cheese, for instance. While these are two extremes, everything from your selection of specific words to your use (or overuse!) of exclamation points helps your customers form an opinion of your brand. Look for a way to communicate authentically at all times. Some marketers find it helpful to write as if they're communicating with a trusted friend, which adds a layer of personality, style and warmth that might otherwise be lacking.
5. Make it Personal
Today's personalized emails go far beyond "Dear Mike", and include everything from messages that contain details about previous purchases to up-sells for items that customers have viewed on your website. This new level of high-tech personalization draws upon all of the sources of metadata that could exist for your customer and pulls them together into a cohesive message map. Email open rates with personalization are 30% higher, and consumers are 80% more likely to make a purchase from an email that is targeted to their unique needs and wants. Overall purchase rates can increase as much as 20%, according to recent statistics from Campaign Monitor. Abandoned cart emails are particularly effective, and followup emails for purchases that include review requests are as well.
While all of these tactics build together to create a great strategy, don't forget one of the cardinal rules of marketing: ask for feedback! Provide your customers with ample opportunity to tell you what resonates and what fell flat. When your customers are given the opportunity to offer their ideas for your improvement, be sure you are showing that you are not only listening — but making changes based on their recommendations.
Are you ready to put these stellar email best practices to work in your business? Contact Webociti today to get started at 678-892-7157 or fill out our quick online contact form to receive your free personalized consultation. We provide marketing automation, social media marketing and digital advertising services for all types of organizations from doctors and dentists to automotive industries, legal and real estate professionals!