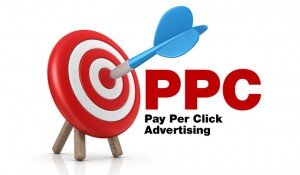 15 Apr

Pay Per Click Advertising
How Does It Work and Why Should I Use It?
As a business owner or marketing manager, do you have difficulty driving new traffic to your website and converting leads into sales? The vastness of the online marketplace means that many forms of digital advertising get lost in the shuffle, thereby reducing the chance that your company's website will see results. Thankfully, pay per click (PPC) marketing is a powerful, cost-effective digital advertising tool that can quickly boost brand awareness, generate leads, and increase online sales or bookings. Keep reading to see how pay per click advertising works and why it should be an integral part of your marketing strategy:
How Pay Per Click Advertising Works
Although pay per click advertising is still a relatively new form of online marketing, by now everyone has seen and followed some of the "sponsored" ads or links seen on Google, Bing, Facebook, LinkedIn, and other websites. Unlike other forms of digital advertising, pay per click marketing is unique because it offers both immediate results and targeted promotions. Thanks to its keyword-based bidding system, PPC ads can be approved within hours, driving traffic immediately. Depending on the platform, the options for targeting consumers may include:
Age and gender
Language
Keywords (SEO)
Geography (geo-targeting)
Interests or Facebook "likes"
LinkedIn job titles and skills
Type of computer or mobile device
Time of day
Seasonal advertisements
Two of the most common platforms for PPC advertising are Google AdWords and Bing Ads, which operate similarly. As an advertiser, you will bid on keywords against other advertisers but only pay when someone clicks the advertisement and visits your website. The more competitively you bid, the more often your ad will appear and the less you will pay per click. As a consumer runs a search, the search engine chooses a set of "winning" advertisers from the pool, based on bid amount and keyword and ad text relevancy and quality. Overall, this flexible system means that even entrepreneurs or businesses with small marketing budgets will see results.
Managing Account Activity
Once your PPC ad is in place, analyze early results and keep revising and improving your strategies. Proper pay per click advertising management is key to ensuring you make the most of your marketing dollars.
To improve and expand your results, consider adding more relevant keywords, adding negative keywords (any non-converting terms), and review expensive or under-performing keywords.
Since relevant keywords are what drive results, invest heavily in keyword research and design tests. Take the time to determine which keywords are best related to your products or services. This includes obvious or "popular" terms, but also highly relevant low-tail keywords that are less competitive and, therefore, less expensive.
Reasons to Incorporate Pay Per Click Marketing
Here are a few of the reasons PPC advertising should be included among your digital marketing strategies:
Puts Advertisers Where They will be Seen
Google Ad Words' bidding system lets you be the boss in terms of who sees your advertisements. The fact that sponsored search engine results involve such targeted marketing means that your business will be seen by those who need it, and keep your name from being buried within pages of web results.
Helps Searchers Find the Content They Want
As you may know from personal experience, consumers respond better to relevant advertising. PPC advertising in the form of sponsored search engine results takes this a step further by actually helping searchers find the products and services they want.
Rewards Advertisers for Quality Content
When searchers respond to ads, it means that both your advertisement and the search engine algorithms are on track. Because of this, Google and other ad networks reward good performance. High-quality ads are often rewarded with lower costs and greater click-through rates.
Gives Immediate and Cost-Effective Results
Pay per click advertising begins working immediately, whether you choose to utilize Google AdWords or create a sponsored ad elsewhere. As soon as your ad or sponsored content goes live, consumers will begin to respond. This results in low-cost leads, because you only pay when a searcher clicks your link, which will be directly related to what they are searching for. This means that unique visitors are more likely to convert from leads into buyers thanks to effective pay per click advertising.
To learn more about Pay Per Click Advertising contact the PPC professionals at Webociti for a free consultation 678-892-7157.