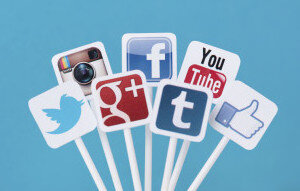 24 Feb

5 Signs Its Time To Transition to Social Media Marketing

Has your business been staggering in bringing in new customers and maintaining a good relationship with existing customers due to little or no social marketing? If your company has not dedicated time and effort into building a social media marketing program marketing, you are missing out on a host of benefits that come from a strategic, data-minded social media program for your business.

Now more than ever before there is consistent and concrete evidence that ramping up social media marketing efforts is in your business's best interest. Here are 5 reasons why you should invest in a social media program for your business without any further ado.

There is Something for Everyone

The first step to constructing and executing a successful social media strategy is to assess which platforms are most suited to reach the users and deliver the goals your business is setting out to achieve. Facebook, Twitter, LinkedIn, Pinterest, and Instagram alone all have undeniable footholds and massive audiences of active daily users. These users are inherent web consumers that spend significant amounts of time on social networks to socialize, network, and engage in discussion with friends, family, and perfect strangers.

New Opportunities with Every Post

Regardless of the platform, each piece of real-time content that your business posts presents a new opportunity to find to new customers, stay connected with current customers, and/or reconnect with past customers. As your following grows, your customers and fans will become part of your network to bolster traceable word of mouth online in a way that no traditional marketing tactics can achieve.

Create Your Own Authority

Internet users view well-established social media accounts and followings as a sign of a successful business and thus, high quality products and services. A recent study from Convince& Convert reported that 53% of Americans who follow brands on social media are, in fact, more loyal to those brands. Beyond being a tested method of bringing in new customers, a strategic and engaging social media program can be highly influential in turning one-time customers into long-time customers.

Social Media Marketing Is Thriving

Social media marketing efforts are cost effective tools for marketers that can be customized to meet the goals of any business on any budget. Rates for promoted posts on various platforms typically are established through a combination of placement, performance, and demand.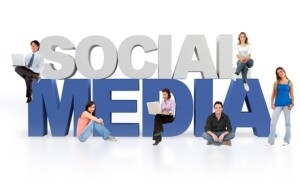 For a minimal cost, businesses can reach audiences above and beyond the reach of offline channels. Regardless of how the economy behaves in the near future, this great flexibility will continue to allow businesses of all sizes to execute lean social media marketing programs to boost sales and brand visibility.
Marketers Agree: Social is Critical
According to Hubspot, 92% of marketers reported that social media marketing was important to the success of their business last year. No matter the audience, sufficient information and strategy is available to craft a social media strategy that guarantees return on investment (ROI) in way that makes sense for your business.
As you can see, social media marketing has matured to the point that it can be relied on as an effective way to increase brand awareness, lead generation, and revenue growth. If you haven't taken the time to assess your marketing needs and how they may be better achieved through online advertising and social media marketing, the time is now. The longer you wait to create your social media presence online, the more ground you stand to lose.
For more information visit us at Webociti to learn more.