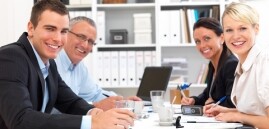 12 Feb

Why You Need Help to Make Your Internet Marketing Strategy Succeed!
Internet Marketing Strategy
Not too long ago, the company that could stuff the must keywords into their web content could achieve a higher ranking than a more interesting site, with current and relevant content that the reader needs. However, major search engines, led by Google who changed and updated their SER (search engine rankings) to make the search experience and results better for users. Google did it through a menagerie of updates named Panda, Penguin, Pigeon,  and there goes the alliteration, – Hummingbird.
To many observers, it seemed that with the many changes to search algorithms, SEO had little importance in bringing visitors to sites and content was the only factor that mattered. Content was declared king, and those trumpeting its success moved SEO to the dungeon of content writing. Many observers were entirely wrong.
What is Current SEO?
Basically, current SEO still means "search engine optimization." Search Engine Optimization is using things in your content and off your pages that helps your business website or blog show as high as possible in SER.
Businesses that are brick and mortar stores, who do not sell over the Internet, need to be more concerned with local search engine results, not global or national. Why? Competition for a high search engine ranking is restricted to other merchants in your area and not every competitor on the globe or even the nation.
So an example of modern SEO is making sure your location is as specific as possible – such as, "Folsom's oldest steakhouse," or the best "steak dinner in Old Town, Folsom.
Another example of today's current SEO best practices is long-tail keywords. In the old days of SEO, the more time you used steak as a keyword in your content, the more likely your business would have a relatively high SER. Not anymore! This is known as keyword stuffing and is frowned on by all major search engines – in fact, they penalize websites who do this by lowering their rankings. So, do you know what a long-tail keyword is? Simply put, it is variations of the keyword. Using "steak" as the keyword, long-tails can be "steakhouse" or  "sirloin steak," "T-bone steak" and such. Not only does using long-tails make for more interesting reading for the site visitor, using meta-tags with them helps search engines find your steakhouse.
Other ways to practice excellent SEO is off your site. The first is to make sure that your site can be found by search engines. To do this, your site must be hospitable to crawlers, also known as bots or spiders. There are many search engine ranking factors, they include;
Chart: Courtesy of Moz
Look at the chart above, and if you think it may be written in a language you have heard but are not fluent in, going on your own for SEO is most likely not a good idea. Our company, Webociti, specializes in providing solutions for your Internet marketing challenges.  Call us for a free marketing consultation at 678-892-7157 and get your internet marketing strategy started.