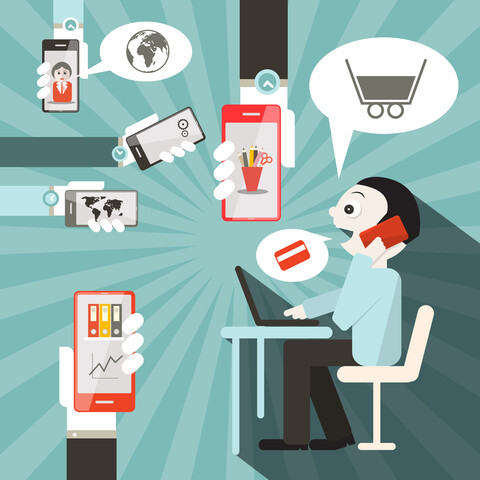 09 Mar

The Insider's Guide to Mobile Marketing
Guide to Mobile Marketing
If you're reading this, chances are it's on your mobile phone. That's how far our culture has become — between cellular phones, tablets, and eReaders, mobile devices have become an indisputable part of the average person's day. A recent Mobile Behavior Report from Salesforce.com reported that consumers access media through smartphones more than all other sources of media combined.
The rise of mobile marketing brings businesses around-the-clock opportunities to reach customers in a way that is both time and location specific. Location-based advertisements are now sophisticated enough to customize content in real-time to present the best option to the individual consumer with data-backed automation.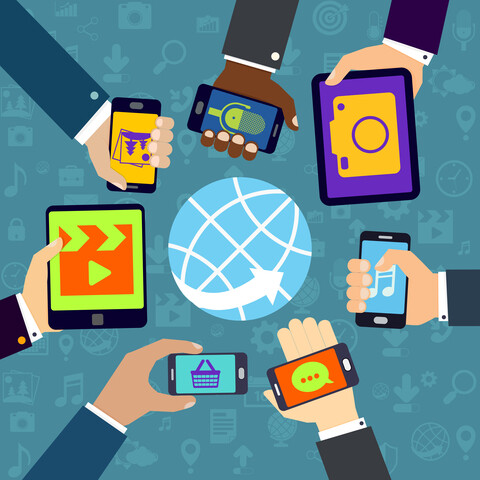 Recently, Deloitte published a survey that indicated over $500 billion in sales revenue and about 20% of all retail purchase made in-store are motivated by mobile engagement. Come 2016, more than half of all sales made both online and in person will have been influenced in some way by mobile marketing. That said, mobile marketing may be the most important marketing any business plans and executes from now on.
Targeting Consumers Intelligently Using Mobile Marketing
When you think of ads you see on your mobile device, you probably immediately think of those that appear while browsing the web. An effective mobile marketing strategy will reach the consumer when that person is most likely to be using his or her phone, and even when he or she is most likely ready to convert. That's how far the data has come—buyer behavior can be predicted and pinpointed like never before.
The major search engines and any leading or emerging brand have most likely been experimenting and developing mobile advertising campaigns since Google first released AdWords. In a rapidly evolving industry, new technologies and businesses like ours are emerging, dedicated to educating businesses on how to build a killer mobile strategy. That's how important it's become.
In parallel, the customer service experience is evolving to cater—quite obsessively—to customer needs and preferences. Not only has the process of buying a product or service online become easier, but the developments in customer service practices and the ease of providing technical support remotely means that the experience for mobile consumers is only likely to get better and more streamlined. That's enough of a reason to write off most traditional marketing for mobile marketing in and of itself.
Intimate Mobile Marketing: Text and Multimedia Messages
Mobile marketing content delivered through text and multimedia messaging has found itself an  exceptional advantage. Research shows that SMS messages are read within 4 minutes of transmission, on average. That direct, immediate content opens doors never considered before in the world of marketing.
These tactics show that there is now the most intimate way to reach out to a potential consumer is to focus on their mobile engagement patterns and what message to deliver at what time that will scientifically attract a new customer.
Pushing Beyond
The market for mobile advertising blossoming as much as it is should be reason enough for any business to have a formal assessment of its marketing strategy and how best it should be restructured to consider mobile and gear towards what relevant industry data shows about lead generation and customer acquisition through mobile marketing.
This opportunity brings marketers a new and powerful channel bring customer engagement to the next level. More than ever, your marketing department should be researching and accelerating its mobile marketing strategy to bring revenue to the next level.
To learn more about Mobile Marketing and get started on your mobile marketing program give us a call 678-892-7157 or contact us at Webociti for a one on one consultation.