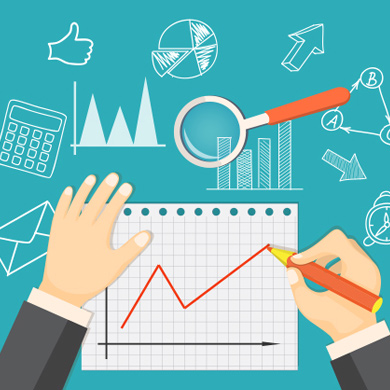 CMS Website Development
Another one of the services we offer here at Webociti is CMS Development. What is interesting about this service is that it is very useful to many people, but few realize exactly what it is and how it can benefit their business. Learn a bit more about this important service we offer and you will quickly realize how much it can benefit you as you grow your business.
What is a CMS?
A CMS, which stands for Content Management System, is a tool that allows for publishing content, as well as editing, deleting and organizing it all from one centralized interface. Using a CMS allows those without a deep technical knowledge to produces pages with a professional appearance. This interface can be enhanced or changed by the addition of applications and plug-ins, which make it even easier for the page owner to develop the page as desired.
What are some common CMS Programs?
There are dozens of CMS toolkits or programs available. Each is slightly different and delivers a different solution for website owners. Some of the more popular programs include:
WordPress
Drupal
Joomla!
Orchard
The important thing to remember is that these are really only the beginning when it comes to available programs.
How Can Webociti Help?
Webociti will work with you to create a custom CMS solution that will meet the precise needs of your organization. We can work with one of these programs, another less-known option or start from the ground up to build you a CMS solution that allows you to spend less time worrying about how you will keep your site up to date. When we are finished, all you will have to do is keep your site updated using one of these simple platforms. You'll be able to add blog posts, new graphics and news at the touch of a button.
What Options Are Available
Our custom CMS Development team understands how to work with the existing systems to accomplish more than you ever thought possible. Basically, if you can imagine it, we can create it. A CMS is for more than just basic publishing too. You can accomplish many of your marketing goals from this system as well. What is so great about our team is that we don't just develop a basic page structure and leave you to your own devices, we help you find the right plug-ins and applications so that your page will function as you want it to and so you can accomplish all your goals from one simple system.
Full-Scale Development
If you are ready for not just the bare bones structure of a CMS program, we can do that too. We have a team of expert graphics developers who can help you put together the entire package, both front end and back end and help you get it up and running.
If you would like to learn more about our CMS Development Service and how we can help your business, call 888-685-4910 or Contact Us at Webociti today. One of our experts will be happy to speak with you, determine your precise needs and work with you to find and implement the custom CMS solution you need to achieve all of your online goals.

Get Started Today!
678-892-7157
Contact us today for information & pricing about Internet Marketing
Get Free Quote


Classroom Training
That is why we offer face-to-face SEO Training in a classroom setting.
Learn More