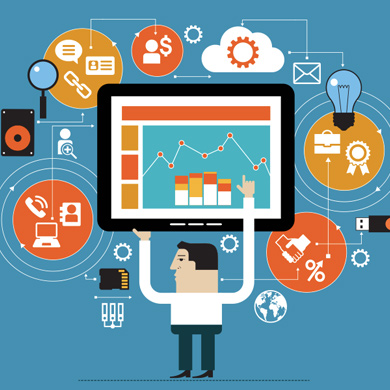 Prospecting
We think of prospecting as the process of creating attention and interest in your brand to win a conversation to explore your products or services more deeply. The main goal of prospecting is to create interest and enough interest to move that interest into a conversation. Prospecting is a critical part of your marketing efforts however; it needs to be treated as a separate marketing activity focused on producing a list of potential leads which are then nurtured, qualified and when ready given to sales to begin the sales process. It is not the main goal of prospecting to find someone currently looking to purchase, the goal is to bring awareness to your brand, product or service so when ready to purchase you are included in the buying process. You will find people who are ready to buy but if your only goal is to only find these people you will not be successful at prospecting.
To successfully find new prospects you will need a combination of marketing tactics that over time will bring prospects closer to incorporating your brand in their buying decision. Your prospecting strategy will need to incorporate a marketing automation product to automate this process to track and report on all the activity and touches with each prospect. Therefore our goal is to find people who have a desire to solve a problem but haven't yet started looking into how they can solve it. Furthermore, if you're the one who can gain their attention and stimulate interest in your offering you will be a thought leader...one who can shape the buyer's understanding and the importance of solving their problem and in a position to shape their views. So, when that prospect is ready to buy they will know your brand can address their problem and you will be part of the buying process.

How Can You Get Started?
At Webociti our team of marketing experts will help evaluate your situation and come up with a plan right for you. We will recommend the right service offerings to help get your prospecting efforts kicked off and running smoothly. The integration with our marketing automation platform or your current one will help track and report on the efforts of the campaign. Prospecting is an important part of the growth of your business so don't wait to get started.
Want to learn more about how Prospecting can add value to your business and build your pipeline? Just complete the request form or call us today 678-892-7157.
We also offer the following Marketing Automation services.

Get Started Today!
678-892-7157
Contact us today for information & pricing about Internet Marketing
Get Free Quote


Classroom Training
That is why we offer face-to-face SEO Training in a classroom setting.
Learn More
Our Clients
Some of our more recongnizable clients