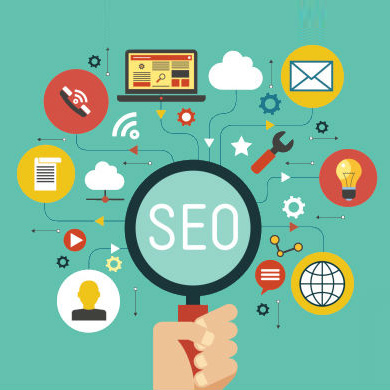 Website Redesign Services
Have you ever had a Website Redesign, only to find that suddenly your search engine ranking tanks and your site is invisible to your target audience? This happens far too often, because designers do not work with Search Engine Optimization experts when designing sites. Without the proper SEO Website Redesign techniques, all of your hard work goes down the drain, and your traffic drops alongside your hard-earned search engine ranking. At Webociti, we believe this should not happen. This is where our SEO Website Overhaul comes in.
Webociti's SEO Website Redesign Service is designed to help you have that redesign, without losing crucial SEO components. Our Search Engine Optimization experts and your designers and developers will work together to redesign your website while maintaining its search engine ranking. The end result is a beautiful site that remains visible and continues to draw the traffic you need.

Web Designers, Search Engine Optimization Experts and Website Developers Working Together
In order to effectively redesign a website, Search Engine Optimization Experts, web designers and developers must work together. At Webociti, we advocate a collaborative approach to your website redesign. Our team of website designers, developers and search engine optimization analysts will work together to move your site forward without moving backward in your ranking.
Our team approach to your website's redesign will ensure that you have an attractive site with better functionality while maintaining proper SEO design. If you already have a web designer and development team, we will work with them to make sure the right SEO standards are in place. If you do not have a team, we will work with our in-house design and development team for a full website redesign.

We Make it All Come Together
With a Professional SEO Website Overhaul from Webociti, your website redesign is simple and straightforward. We will ensure a smooth transition from your old site to your new, better site, with all of the correct tags, titles, keywords and content to maintain or improve your rank. We will also ensure that all new URLs include a 301 permanent redirect from your old URL, so you won't lose any old traffic.

Why Choose Professional SEO Website Redesign
Our Professional SEO Website Overhaul gives you the chance to make your website shine. You can re-code your site so it loads faster, which will improve your ranking and the satisfaction of your website's visitors. You can change tags and keywords to achieve a better ranking. You can add analytical tracking coding to the page source to help you better track your results. And, most importantly, you can ensure that the site uses the latest design techniques to create the best possible user experience, leading to happier site visitors. Happier site visitors and an increased traffic volume due to SEO techniques ultimately lead to more money in your pocket.
For more information about our SEO Website redesign, Professional SEO Website Overhaul and Internet marketing services, complete the Request Form or give us a call today 678-892-7157.
Contact Webociti Today!
Webociti's Number is 678-892-7157 or use our online contact form. or Schedule an Appointment (click box below) Don't delay, call or contact us today!
We also offer the following Search Engine Optimization services.

Get Started Today!
678-892-7157
Contact us today for information & pricing about Internet Marketing
Get Free Quote


Classroom Training
That is why we offer face-to-face SEO Training in a classroom setting.
Learn More
Our Clients
Some of our more recongnizable clients
What They're Saying
Our happy clients speaks...
We had a business meeting yesterday. Everyone is so pleased with the new website and our website ratings, we're coming up in the first 5 when we search on Google. - Thank you and your staff!
Michele
Negrelli Realty
We have been using Webociti for three plus years now and we couldn't be more pleased. They have a deep understanding of effective SEO in an industry that seems like the wild West and is full of promises. Sales are up 53% as I type this and most of it is from our organic ranking with Google.
Brian
Apex Fence Company
Great company to work with they produce results year in and year out. Our online traffic and sales are up year after year
Andy
Turf Masters