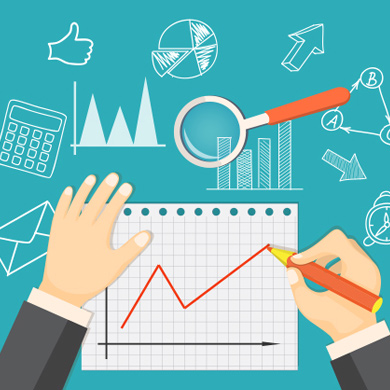 SEO Training
SEO (search engine optimization) is absolutely necessary for any business today. It allows your company's website to rise to the top of search engine results pages so that leads can find your business. Without SEO, consumers looking for products and services like the ones that your business offers will not find your website. Instead, they are more likely to find your competitors' sites, so that you do not get their business.
There are many elements to good SEO. If you use them well, your search engine rankings can improve dramatically so that your profits also increase. As SEO experts, we know how important SEO is to your company's success. We also know how valuable your time is. You don't have time to wade through the news, forums, and social media platforms to try to figure out which SEO strategies to follow and which are useless.
Webociti's SEO Training Teaches You What You Need to Know
That is why we offer face-to-face SEO training in a classroom setting. We offer many classes each year near our Atlanta, GA headquarters. We can also conduct classes at your corporate location. Course creator Joe Mediate, a serial entrepreneur and SEO expert, teaches the search engine optimization training courses that can help consumers find your website. The courses are designed for:

Corporations
Entrepreneurs
Business owners
Staff who are part of the marketing team
Staff who are involved in the developingment or operation of your website

Learn Essential Skills From Webociti's SEO Training Courses
The experts who developed our SEO Training classes have years of search engine experience. The classes are appropriate for any level of experience, and cover the rapidly changing world of SEO and internet marketing. The classes are carefully structured, and we welcome questions on the topics as we cover them.
The goals of the class are to help you understand how SEO works and how you can implement it. You can confidently apply the tools that you learn to increase web traffic and customers. We teach only white-hat techniques to increase the legitimacy of your website and SEO results. The following topics are covered.
Keyword use and researchs
On-page and off-page SEO strategies
Improving search results rankings
Staff who are part of the marketing team
Evaluating page layout
Meta tags
Getting indexed by the major search engines, such as Google

Choose the Most Appropriate SEO Training Course for You
Our classes are educational and enlightening. You will leave them with the knowledge and confidence you need to execute a great internet marketing campaign.
Webociti offers two different SEO training courses. Our SEO Boot Camp targets managers and business owners who are looking to manage their marketing campaigns and need help with SEO strategies. Our Standard SEO training course is for people whose job involves internet marketing and who depend on website traffic.

SEO Boot Camp: Kick-Start One-Day SEO Training Course
Our SEO Boot Camp is a one-day search engine optimization course covering the fundamentals of SEO. The course is designed to give business owners and entrepreneurs the skills they need to hire and manage an SEO expert or team. If you do not know SEO and trust an employee who does not know it either, you risk hurting your brand image or being lost among the millions of other websites on the web. Your site can even be removed from search engines under some circumstances!
The course teaches participants the basics of how search engines work and how you can take advantage of this knowledge to get to the top of search engines. It is the perfect class to learn how to implement SEO for your business website and maximize your website investment. Come join us for SEO Boot Camp and learn more about SEO than you ever thought possible! You may be surprised at how much you can learn in a single day and the power you have over the fate of your business.
Cost for our Boot Camp is $690.00 per person. Register Now

Standard SEO Training: Three-Day Master Class
Webociti's Standard SEO Training class is a three-day event that can leave you feeling like a pro. It is designed for anyone responsible for building traffic to your company's site. Managers, website owners, IT departments and support staff, web masters, and technical business owners can benefit from this course.
You will learn the fundamentals of SEO and the established methods for successful results. We will also teach you how to incorporate SEO, internet marketing, and social media strategies to take your marketing campaign to the next level and hit your goals for growth and customer base. The course is not a PPC (pay-per-click) course, although we do touch on important aspects of PPC strategies. More of the focus is on improving organic search results. If your business relies on online traffic, you cannot afford not to know the skills that our Standard SEO Training course teaches.
Cost for Standard SEO Training Course: $1,199 per person. Register Now

Find Out More Today!
Contact our offices today for more information. Call us at 678-892-7157 or use our online Request Form to get details on Webociti's SEO training programs. Also ask about group discounts, our other internet marketing training classes, and what we can do for your business.

Get Started Today!
678-892-7157
Contact us today for information & pricing about Internet Marketing
Get Free Quote


Classroom Training
That is why we offer face-to-face SEO Training in a classroom setting.
Learn More
Our Clients
Some of our more recongnizable clients