Email Marketing
Email Marketing has evolved from simply bulk email blast to more of a nurturing and conversational approach that is intended to foster communication. The modern approach is to use a combination of bulk emails, drip marketing and event or trigger based e-mails campaigns tied together with a lead scoring system to generate and identify a more qualified prospect. The power of an email marketing platform is realized when it is interconnected with other sales and marketing functions such as your website and its landing pages coupled with visitor tracking and behavior analysis along with your social media platforms. Your e-mail marketing program should be part of a broader marketing automation platform to deliver world class results. At Webociti we deliver a comprehensive set of marketing automation solutions that enhance your email marketing efforts to take you way beyond bulk email blast to enable your company to engage and nurture your customers and prospects in valuable conversation that convert to generate happy customers.

Drip Email Marketing
Drip Email Marketing is a series of marketing messages or campaigns that have been proven to increase conversion rates of your outbound email marketing campaigns. The drip campaign is set up as a series of communication that are delivered over a period of time to a segmented group of prospects and customers. Drip email marketing is an automated function of the marketing automation system that will automatically target responders and non responders with a series of sequential messages to have a significant impact on the performance of a campaign with a higher lead flow to sales. These types of drip marketing campaigns have been shown to increase opens and click through rates by 50% to 100% over a single email blast.

Email Nurturing
Email nurturing campaigns are multi step communications to promote long term interaction with your prospects and customers. These email nurturing campaigns can begin by an action on your website like completing a form or requesting information or from a prospecting email blast. Therefore you can deliver the right content at the right time for higher campaign return on marketing investment (ROMI). By automating this process you are able to react to a customer immediately and get them the information they need to make a buying decision right now.

Behavioral Based Email Marketing
Behavioral based email marketing is a method used to respond to behavior of your online shoppers and to improve the performance of your email marketing campaigns. Behavioral based email marketing uses advanced segmentation to create groups based on an action performed in response to an email sent or an action on your website.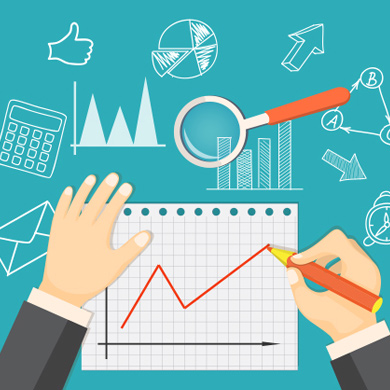 This type of marketing helps to hone in on the best possible person to receive a communication, offer or promotion to achieve the best results.
Want to learn more about how Email Marketing can add value to your business and build your pipeline? Just complete the Request Form or call us today 678-892-7157.
Contact Webociti Today!
Webociti's Number is 678-892-7157 or use our online contact form. or Schedule an Appointment (click box below) Don't delay, call or contact us today!
We also offer the following Digital Marketing services.

Get Started Today!
678-892-7157
Contact us today for information & pricing about Internet Marketing
Get Free Quote


Classroom Training
That is why we offer face-to-face SEO Training in a classroom setting.
Learn More
Our Clients
Some of our more recongnizable clients