Mobile Marketing Consulting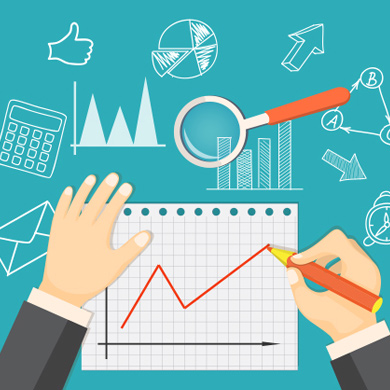 In today's omnichannel world, mobile marketing continues to gain importance. The mobile shopping experience in general is a nightmare for people, with images that don't resize as they should and confusing customer journey paths that lead nowhere -- or to a pop-up that's invisible on mobile phones and tablets due to sizing. If mobile functionality wasn't a big enough problem, speed is also a factor as older 3G phones and those who are dependent on spotty WiFi also attempt to complete their shopping on the go. However, there are some significant advances in mobile marketing and commerce that are important for businesses of all sizes. These changes are especially important when you take the double-digit growth numbers of mobile commerce into consideration. When you need a mobile marketing and growth strategy that will drive your business, contact the digital marketing professionals at Webociti to learn more.
Mobile Marketing is Exploding
The term mobile marketing encompasses a variety of activities from social media marketing, to hyper-localization and direct-to-device communication via apps and more. Perhaps the most important activity is ensuring that customers
receive a consistent experience across all channels: browsing a social media platform or other website on their desktop or laptop computer, looking up the same website on their tablet, using a mobile app on their phone and even when visiting a physical location. Consistent messaging is critical to limit customer confusion and provide the best possible experience -- and the highest likelihood of turning a warm lead into an active customer. We will work with you to fully understand your business needs and define the most effective mobile marketing strategy that will deliver the success that you need.

Basic Strategy Consultation
Whether you've already created a robust mobile marketing strategy or just dipping a toe into the water, our highly-trained digital marketing pros will work with your leadership to determine the activities that will have the most measurable impact on your business metrics. Already have a strategy in place? We can help audit your strategy against deliverables, and make recommendations for improvement either short-term or over time. Many organizations struggle to create realistic budgets and timelines for large digital projects, and this is yet another place where our deep experience in mobile marketing can help fill a gap within your organization.

Beyond Consultation
Your strategy is set, and you're ready to start implementation: but where do you begin? Scoping out your mobile marketing project is one of the most important steps to your success, and also one of the most difficult to execute. Let us help you with hands on the ground to support your mobile marketing campaigns either short-term to get you through a staffing gap or over a longer period of time. We are an incredibly metrics-focused team, and utilize industry-leading software to help analyze key performance indicators and tweak projects and campaigns to ensure the best possible results.
Get Started Today!
Ready to take your mobile marketing efforts beyond a single tactic and create a comprehensive mobile marketing strategy? At Webociti, we excel at defining a fully-defined strategy and execution cycle that will ensure your campaigns are delivering to your business goals. Contact us today at 678-892-7157 or fill out our quick online quote request form.
We also offer the following Mobile Marketing services.

Get Started Today!
678-892-7157
Contact us today for information & pricing about Internet Marketing
Get Free Quote


Classroom Training
That is why we offer face-to-face SEO Training in a classroom setting.
Learn More
Our Clients
Some of our more recongnizable clients