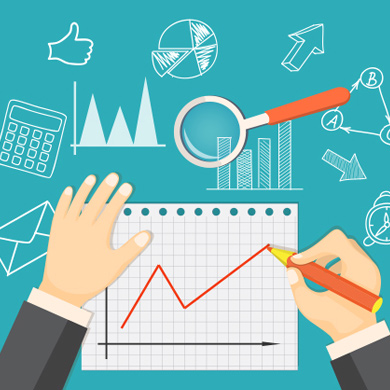 Mobile Website Development
A truly great website is one that is easy to navigate, appealing and full of useful content that attracts readers and encourages them to make a purchase or take further action. Developing a website is not always the easiest thing, but getting it up is a weight off your shoulders.
Once you have a basic web presence, the next thing your firm needs to focus on is the growing mobile market. Mobile Web browsing is more popular than ever—have you ever noticed how many people have their smartphone or tablet out all the time? According to recent statistics, 60% of internet access is mostly mobile. This means that a huge portion of customers or potential customers who visit your Website will be doing so from a Smartphone or Tablet. You want to give these customers a good experience, don't you?
If you have ever viewed a standard Website from a Mobile Device, you probably noticed that the page did not appear as it normally does on a computer screen. It may display out of proportion, the fonts may not show up correctly and likely, it will require stretching and scrolling to see the whole page. A mobile webpage that is not developed properly will drive customers away and may be the one thing that stands in the way of your firm growing and dominating your market.
These reasons are why Mobile Website Development is so important in today's world. If you want to reach more clients and boost your image, you must take action. A well-designed mobile website will give your firm a more professional image and improve consumer interaction. This page will act as a portal for all the mobile interactions customers have with your firm. For the best results with any type of online venture today, Mobile Website Development is no longer optional—it is a must.
A Mobile Website doesn't have to be a complex matter. In fact, most Mobile Website are pared down versions of the main page. They will act as a portal and provide easy access to the most important parts of your website. The mobile site can be designed with a button that allows access to the full website too—so you can make certain your customers do not miss anything.
Luckily, Webociti offersMobile Website Development Services that can help you reach your customers who access your content by mobile device as well as from a computer. We can develop a website that will display perfectly on a Smartphone, Tablet or computer—all seamlessly. Another option is developing a mobile app that gives your customers the chance to access your services directly from a dedicated program on a phone or other device.
Call 888-685-4910 or Request Form Webociti today. We will schedule a mobile consultation where we sit down, review your current mobile site (or lack there of) and begin the development process. Before long, you will be able to serve all of your customers perfectly—no matter what type of device they use to access your content. We are dedicated to the success of your online and mobile ventures. Let us help you do more than you ever thought possible!
We also offer Mobile Marketing Services
Need some help starting a mobile marketing campaign? Then our Mobile Marketing Consulting team can help get started with a moblle marketing program. Mobile Marketing Services
Find out more about our Mobile Advertising Services
Need some help starting a mobile advertising campaign? Then our Mobile Advertising team can help get started with a moblle Advertising program. Mobile Advertising Services

Get Started Today!
678-892-7157
Contact us today for information & pricing about Internet Marketing
Get Free Quote


Classroom Training
That is why we offer face-to-face SEO Training in a classroom setting.
Learn More