Atlanta Search Engine Optimization Consultant
How to Reach the Top of the Search Engines
An Atlanta search engine optimization consultant can make creating a business's website and blog easier. Today, online information is vital for creating an image for a brand. Perspective customers are almost addicted to their computers and cellphones while avoiding many other forms of advertising. For business owners who are not computer or SEO savvy, hiring an Atlanta search engine optimization team is the best option. Of course, there are many experts offering SEO services, but a business owner should never waste their money and time on fly-by-night companies. Fortunately, there is a company in Georgia that has several experts ready to help clients create a business's website with the right keywords to reach the top of their customer's Internet search.

The Services that Webociti Offers to Customers
Webociti can offer an expert Atlanta search engine optimization consultant to turn clicks into customers for any business. This SEO company was founded by Joe Mediate who continues as its president. With hard work, Webociti now offers the following services:

Our Atlanta Search Engine Optimization Consulting Firm Lets You Focus on What You Do Best
Optimizing for the search engines is a long-term play that requires constant focus and attention to detail. As Google continues to make changes to search algorithms in response to the changing search habits of its users, you may notice that traffic rises or falls seemingly on a whim. Having a dedicated team of professionals monitoring your optimization efforts gives you more time to focus on your product and your customers instead of worrying about your position in the SERPs.
Marketing consulting
Advertising management
Social media marketing
Mobile marketing
Business consulting services
SEO website design
Website development
Website architecture
SEO training

Offering Creative SEO Services to Clients
As a nominee of an Ernest and Young's Entrepreneur of the Year award, customers know that when they hire Mr. Joe Mediate for their business and marketing consulting needs they are getting a top-notch expert. Despite caring about research, strategy and data when creating a website, he and his staff strive to remain creative. This Atlanta search engine optimization consultant enjoys websites that offer innovative products and services to the general public or specialized customers.

Webociti Provides Evergreen and Innovative Services
Webociti is on the cutting edge of technology with an understanding of the latest trends but making sure each client receives a unique marketing plan or website that is customized for their needs. In addition to creating a new website for a business, the consultants at Webociti can analyze and make improvements to existing websites that are lagging behind. All SEO consulting services for Webociti clients are customized to meet the requirements of the services or products they offer. Each SEO client requires an assortment of evergreen, new and trending information that may include a blog with easy to read articles that customers enjoy reading.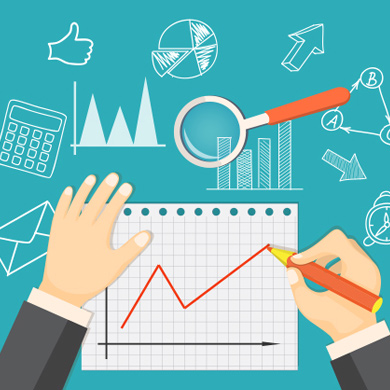 Creating Content for Mobile Devices and Social Media Sites
Webociti suggests additional services as part of an SEO package to increase your customer base. An Atlanta search engine optimization consultant can make sure that a business's website is viewable on mobile devices such as smartphones along with creating Twitter posts and Facebook pages. Each requires a different tactic to capture a potential customer's attention that will create a media buzz.
To learn more about our Search Engine Optimization Consultant services, complete the request form or call us at 678-892-7157.
Contact Webociti Today!
Webociti's Number is 678-892-7157 or use our online contact form. or Schedule an Appointment (click box below) Don't delay, call or contact us today!
We also offer the following search engine optimization services.

Get Started Today!
678-892-7157
Contact us today for information & pricing about Internet Marketing
Get Free Quote


Classroom Training
That is why we offer face-to-face SEO Training in a classroom setting.
Learn More