Achieve Breakout Business Growth
with a Personal eCommerce Consultant
Is your online store front "just there" or is it actively pulling in new customers and driving sales? Nearly anyone can create a web-based business with today's tools, but ensuring that the site has the power to engage potential customers and convert them to buyers takes a deeper level of eCommerce knowledge. It requires strong, interactive content to create a meaningful difference in your cash flow -- our Webociti internet eCommerce consultants will make it happen for your business.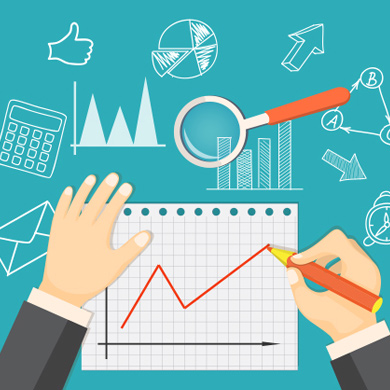 Driving Traffic
The first step of internet marketing is to ensure that your site receives interested visitors who understand what you are offering and who are interested in making a purchase. Our PPC (pay per click) advertising professionals are the secret sauce that you need to ensure you're not overpaying for online advertising, and that you're only paying for fully-qualified leads. Your Webociti eCommerce Consultant will work closely with you to ensure that your site is enjoying top placement, and offer recommendations for improvement to your website and marketing efforts so you can beat out the competition for that coveted first page of Google results.

Driving Engagement
Organic search is also an important component in every website, and our content writers will ensure that engaging and valuable content continues to flow both on your website and on any social media presence. This benefits not only site traffic, but helps build a higher level of engagement with your prospects and customers. Plus, advertising is less expensive when search engines deem your landing page to be "engaging" -- when customers and prospects find enough of interest to stick around for a while and see what you have to offer.

Converting Prospects
Once you have visitors on your site, you've only conquered half the battle! Customers are there, they're engaging with your content, but are they purchasing? If not, our eCommerce Consultants will help you figure out where the sales cycle is breaking down and how to resolve any workflow issues. This could be in the way your shopping cart is laid out, by implementing an abandoned cart follow up series or through defining an offer that is simply too good for prospects to refuse.

Get Social
Social media is a core requirement for eCommerce businesses today, with the majority of individuals looking to social media for product and service recommendations from their friends. When your online presence is robust and provides a great experience, with active engagement from your team and good content that truly adds value to prospects and doesn't just continually "sell sell sell", then you're strides ahead of your competition! Webociti professionals help you and your team see the value of social media and how it works with your eCommerce store to see how it enhances your overall online presence.
It can be tough to stay on top of the constantly-changing trends in eCommerce, so working with a Webociti eCommerce Consultant offers you the freedom to focus on your business while we help bring best-practices to you! Stay a jump ahead of the competition when you and your Webociti professional create a comprehensive online strategy that drives new business and converts prospects to paying customers. Call us today to schedule your free consultation at 678-892-7157 or fill out our Request Form!
Contact Webociti Today!
Webociti's Number is 678-892-7157 or use our online contact form. or Schedule an Appointment (click box below) Don't delay, call or contact us today!
We also offer the following Digital Marketing services.

Get Started Today!
678-892-7157
Contact us today for information & pricing about Internet Marketing
Get Free Quote


Classroom Training
That is why we offer face-to-face SEO Training in a classroom setting.
Learn More