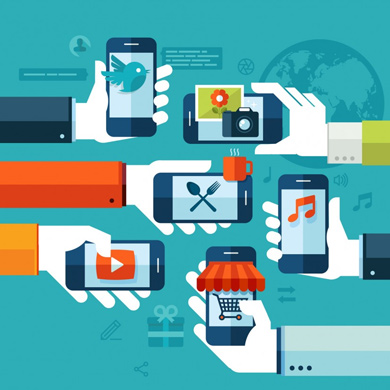 PPC Advertising Services
One of the fastest ways to boost your traffic for any website is through the use of a Pay Per Click (PPC) Advertising. Pay Per Click Advertising is exactly what it sounds like. It involves the display of ads where you pay when a shopper clicks on an ad—not when it displays.
The Google Adwords network is the most popular of these advertising programs. There are other networks as well (such as Bing and Yahoo). If you work with us at Webociti, our first step will be to determine the network that is the best option for you.
How Does PPC Advertising Work?
Just like with organic searches, paid results are triggered when a user searches for a specific keyword or term. Unlike these normal searches, companies have some control over when their content displays. You gain control by bidding on a keyword or set of keywords or terms. For instance, you may agree to pay $.75 each time someone clicks your ad. The highest bidder wins and this bidder will have their ad displayed more often and in a better position on the search engine results page. If someone bids $.50 and someone else bids $.80 per click, the one that bids $.80 per click will display.

How Do Ads Display
PPC ads can display as a sponsored link, paid listing or banner ad—depending on the network. Normally, the sponsored links appear in the search results at the top of the page and along the right hand side, they are typically labeled as being a sponsored result.

Working with an Expert
Navigating the ins and outs of a PPC network, can be challenging when you do it alone. Luckily, Webociti Pay Per Click Management Services team is here to help. What are the benefits of working with an expert team of advertisng experts?
Webociti helps you achieve greater visibility and improve your targeted marketing. Customers who may not have found you through organic search will be able to locate you with the PPC campaign.
Our PPC Advertising Experts will work with you to find the ideal keywords to advertise your business.
We create the PPC accounts that you need to reach your target customer base. Once the accounts are created, we will work with you to maintain each account.
The PPC team will help you develop a budget, allocate the budget properly on a day to day basis and make sure that you are getting the best possible PPC results for what you spend.
Our team can help you analyze the results, using Google Analytics to identify how customers are reacting. This will make your future PPC endeavors even more effective.
Developing your PPC campaign is one of the most effective ways to find and establish new customers. Your cost will be defined ahead of time and it is easy to track the effectiveness of your program. At Webociti, we know what it takes to implement a successful PPC strategy. Our experience, combined with a knowledge of analytics delivers an advantage to our clients. If you'd like to learn more about the options available to you, call or contact us at Webociti today.
Do you want to learn more about how Pay Per Click Advertising Program can add value to your business and build your pipeline? Complete our Request Form or call us today at 678-892-7157 to talk to one of our PPC experts!
Contact Webociti Today!
Webociti's Number is 678-892-7157 or use our online contact form. or Schedule an Appointment (click box below) Don't delay, call or contact us today!
We also offer the following Advertising services.

Get Started Today!
678-892-7157
Contact us today for information & pricing about Internet Marketing
Get Free Quote


Classroom Training
That is why we offer face-to-face SEO Training in a classroom setting.
Learn More