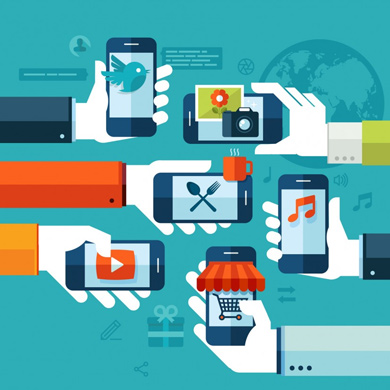 PPC Advertising Management
In today's world of online marketing, Pay Per Click Advertising is becoming more important than ever before. A vital part of a digital advertising program, valued for its ability to drive traffic to a website for keywords and phrases that have been specifically targeted. A great way to provide maximum online exposure while making sure you're getting the audience you want for your products or services, it's also a way to maintain control over your company's advertising budget. When you want to explore the numerous benefits of PPC Advertising Management services, the experts here at Webociti can provide the answers.
Pay Per Click Management Services
For most businesses, trying to figure out how to develop and manage their online advertising campaigns involves much more time and effort than they have to devote to this aspect of their business. This is where PPC Advertising Management comes in to help, working closely with businesses to manage their online campaigns in new and exciting ways. This can include such things as:
Navigating the ins and outs of a PPC network, can be challenging when you do it alone. Luckily, Webociti PPC Advertising Management Services team is here to help. What are the benefits of working with an expert team of advertisng experts?
Advertising account set up with Google, Bing and Yahoo
Landing page creation
Account set up with social networking sites
Continuous monitoring of all on line advertising accounts
With Pay Per Click professionals who are some of the most experienced in the online advertising industry, Webociti is able to analyze the marketing goals of a business and develop a strategy that meets their needs as well as their budget.

Management Services and Support
What makes the experts here at Webociti stand out from the competition are not only their many years of experience working with companies worldwide, but also their dedication to each client. Our goal is to help each of our clients understand every aspect of their online Pay Per Click campaigns, which we believe results in much more successful campaigns. Our PPC Advertising Management team makes sure no detail is left out during their discussions with clients.

Let's Get Started
When you want to work with the best PPC experts in the business, contact us here at Webociti. Whether you want to pay a flat monthly rate for our PPC Advertising Management services or a percentage based on your ad spend, we can work with you to create the best package to meet the needs of your business. We know today's online ad campaigns demand only the best, and that's exactly what we at Webociti offer our clients. Complete our Request Form or call us today at 678-892-7157 to talk to one of our PPC experts!
Contact Webociti Today!
Webociti's Number is 678-892-7157 or use our online contact form. or Schedule an Appointment (click box below) Don't delay, call or contact us today!
We also offer the following Advertising services.

Get Started Today!
678-892-7157
Contact us today for information & pricing about Internet Marketing
Get Free Quote


Classroom Training
That is why we offer face-to-face SEO Training in a classroom setting.
Learn More