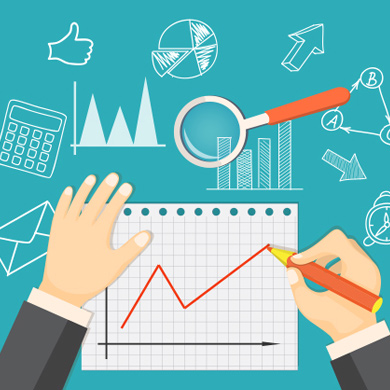 Mobile Marketing Consulting
Nearly everyone today uses a tablet or smartphone to connect with people and businesses. In today's mobile-driven world, connecting with your users on the go is more important than it has been ever before. This is not something that you want to guess at or do halfheartedly, mobile marketing and outreach is vital. Luckily, we offer our consulting services to help you wade through the many options and put together a strategy that will help you dominate this exploding mobile market!
Your visitors, users or customers want results that will help them right now—relevant results. In mobile, relevance is more important than anything else is. We understand that, and we will work with you to develop a strategy that is highly relevant to the needs of your users.
What Does Mobile Marketing Include?
Each firm we work with will have a different strategy for approaching mobile marketing. It could be that we simply redevelop your current website to operate in a mobile environment. In other cases, we will create a connection with social media that allows your visitors to connect with you on the go. In others, we may even work with some high tech services to deliver content to your visitors while they move around from device to device. We can work with you to determine exactly what it is you need and develop a solution that will certain deliver the success you desire.

Basic Strategy Consultation
Our first option that is designed to help you with your mobile marketing strategy is a mobile marketing consulting approach. Essentially, we will sit down with you, discuss all of the available options, and make recommendations as to how you can go about marketing to the mobile audience. First, we will discuss your current mobile marketing program with you to determine what you are doing right and what you are doing wrong. If you are not yet marketing to a mobile audience, that is no problem at all. We can help you decide the best place to begin and even put together a timeline for you to launch your new marketing program.

Beyond Consultation
Our other option is to give you the full-service treatment. In this case, we offer mobile marketing consulting, just as mentioned before, then we will go one step further—we will help you implement it. We will not only make recommendations, we will actually run your mobile marketing campaign. We can do this temporarily or as long as needed to achieve the results you desire. When we go beyond consultation, we can take advantage of the many analytic programs available to track your results and even make adjustments in real time.
As you can see, Webociti can help you achieve more than you ever thought possible with your mobile marketing program. Give us a call or complete the request form to sit down with one of our consultants and talk about your needs in the realm of mobile marketing. We cannot wait to help you soar beyond the competition.
We also offer the following Internet Marketing services.

Get Started Today!
888.685.4910
Contact us today for information & pricing about Internet Marketing
Get Free Quote


Classroom Training
That is why we offer face-to-face SEO Training in a classroom setting.
Learn More