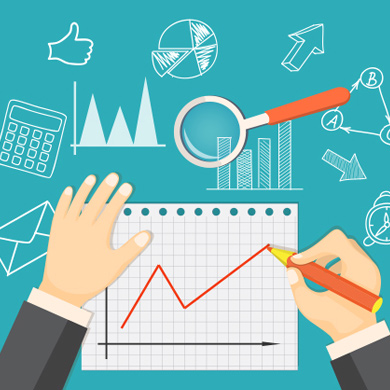 Social Media Graphic Design
Social Media is a fantastic way for business owners to communicate with clients and position themselves as experts in their fields. However, there is more to success with Social Media than simply posting a "Status", "Tweet", "Pin" or image on the page and hoping for success. A well-designed Social Media Profile will help you stand out from the pack, reinforce brand image and build your reputation.
One of the best ways to build a good graphic design for Social Media is to utilize consistency between your profiles as well as with your email and website marketing. Ideally, if a customer happens upon your Facebook page, for instance, they will be able to recognize your company's profile as matching your webpage or email.
Today, Social Media is expanding. Facebook, Twitter, Google+, YouTube, LinkedIn, Pinterest and Instagram are the "big names" in the industry, but there are dozens of other smaller or niche sites that can be important too. Understanding how you will appear on each of these sites as well as seeing how they work together may take a little time but the results will astound you.
At Webociti, we offer a number of Social Media Graphic Design Services that we have developed to help you stand out from the crowd. We can give you a Social Media makeover that allows you to reinforce your brand image, streamline your profiles and connect with customers in a completely new way. We understand that every business is different, so our approach is something that we customize to fit your needs exactly.
If you are tired of your current boring, tired Social Media Design, let us help you. Contact Webociti today and let us work with you to create a strategy that will turn your Social Media pages into the best possible tools for marketing and communication.
We also offer the following Graphic Design services.

Get Started Today!
678-892-7157
Contact us today for information & pricing about Internet Marketing
Get Free Quote


Classroom Training
That is why we offer face-to-face SEO Training in a classroom setting.
Learn More