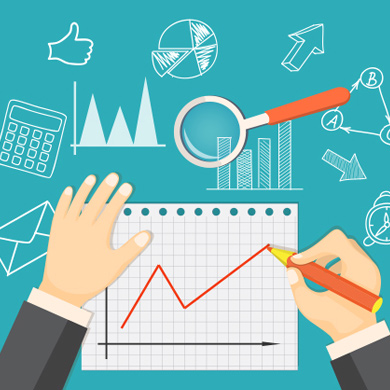 Logo Design Services
What is the single most powerful part of the marketing plan for many firms? The answer is simple—the logo. Professional Business Logos are all around us. Many times, you see a logo and it does not fully resonate with you, but it sticks in your mind until the day comes that it matters. When you think about McDonalds, chances are those golden arches immediately come to mind.
Because of this, a good logo is one of the most important marketing and design decisions you can make for your company. Quite likely, your logo is something that will remain the same, or at least similar, for the life of the company. The team at Webociti is dedicated to helping you in the quest to design the perfect logo and achieve more than you ever thought possible.
If you already have a logo, we will look at it and discuss with you what works, what does not and our recommendations for change. If you do not have a logo already, we will start from scratch and develop a few Logo Design Ideas that we will then discuss. We always keep your business's color scheme, design goals and website in mind when designing so that the final result will resonate well with all of your other marketing material. Ultimately, every logo decision is up to you—we just take care of the details and do the hard work.
We know that your logo will have to appear in many different formats. As such, we will create one that looks great in full-size on your sign as well as in tiny print on your letterhead. In addition, we can design something that appears properly in black and white as well as color.
Our design team knows about good logo design and will follow all best practices to design you a logo that will become one of the best known symbols of your company—whether you are a small startup or a firm that will one day be Fortune 500-calibur. The size or direction of your company does not matter you need a logo to gain traction and become a memorable element in your customers' lives.
Do not waste another day trying to begin your marketing plan with a high-quality logo in place. Call or contact us at Webociti and let our Logo Design Services team give you some great ideas. A recognizable, attractive logo is just a phone call or email away!
We also offer the following Design services.

Get Started Today!
678-892-7157
Contact us today for information & pricing about Internet Marketing
Get Free Quote


Classroom Training
That is why we offer face-to-face SEO Training in a classroom setting.
Learn More
What They're Saying
Our happy clients speaks...
We had a business meeting yesterday. Everyone is so pleased with the new website and our website ratings, we're coming up in the first 5 when we search on Google. - Thank you and your staff!
Michele
Negrelli Realty
We have been using Webociti for three plus years now and we couldn't be more pleased. They have a deep understanding of effective SEO in an industry that seems like the wild West and is full of promises. Sales are up 53% as I type this and most of it is from our organic ranking with Google.
Brian
Apex Fence Company
Great company to work with they produce results year in and year out. Our online traffic and sales are up year after year
Andy
Turf Masters