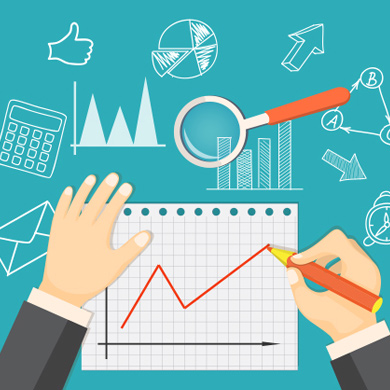 Landing Page Design Services
Landing pages, which are also called squeeze pages or splash pages, are an important part of the online marketing strategy for many businesses. Those firms who have not yet seen the benefit they offer may be surprised by how many ways a Landing Page can work to collect information, make a sale or share information with visitors in a simple, easy-to-track format.
What Are Your Goals?
The goal of every Landing Page is not the same. Before the creation process begins, it is important to determine what you want from this page, what is your desired outcome when a visitor clicks on the page. A Landing Page that is set up to capture an e-Mail address will have a different setup than one that is designed to make a sale or encourage the visitor to call a phone number for live assistance. Only when you know exactly what action you wish your visitor to take can you design a page that will best support them taking this action. Success Factors

As mentioned, each type of Landing Page will be different. Because of this, it makes sense to talk to an expert about what you are hoping to accomplish. However, every type of page has certain success factors (or Landing Page Design best practices) that go into boosting effectiveness.
For the best results, landing pages should be:
Useable – Easy to navigate and follow
Accessible – Linked to in a way that visitors find it
Attractive – Well-designed to appeal to customers visually
Persuasive – Written with a strong call to action
Trusted – Created with trust and brand recognition in mind
Search Engine Optimization
When you manage to combine each of these, you have a page that will get the best possible results.

Landing Page Design
Unless you have a deep understanding of both design and marketing, your independent efforts at building a quality Landing Page (or landing pages) will likely fail. Consumers are bombarded with more information and marketing than ever before, so it is important that you present your landing page is a way that encourages action, without coming across as "spammy."
Luckily, the team at Webociti understands the importance of a high-quality Landing Page and has the design and marketing expertise to get you the results you desire. We will work with you to determine exactly what type of page will be most effective for your needs, and then we will design it in a way that boosts your brand recognition.
Finally, it's important to realize that the job doesn't end when your Landing Page is up and running. We will help you track the performance of the page and analyze your data. That way you can see what is working and what isn't—so you can adjust the campaign or have a better idea how to approach your next one.
If you'd like more information about our Landing Page Design Services, what they can do for you and our unique selection of landing page design services, call or contact Webociti today!
We also offer the following Design And Development services.

Get Started Today!
678-892-7157
Contact us today for information & pricing about Internet Marketing
Get Free Quote


Classroom Training
That is why we offer face-to-face SEO Training in a classroom setting.
Learn More