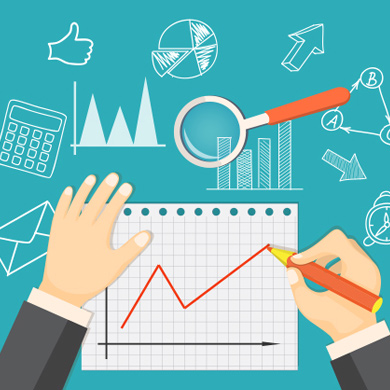 Professional e-Commerce Website Development
The right e-Commerce Website will engage customers, enrich your business and improve your bottom line. The wrong one can drive traffic away. That is why we offer top-notch solutions to help you solve your e-Commerce problem!
What is an e-Commerce Website?
As a broad term, an e-Commerce Website is any type of business that involves the use of the internet and selling a product or service (also know as a online shopping cart). The first thing that comes to mind is an online store, like Amazon, that sells goods that are then shipped to a consumer. However, an e-Commerce Website could involve the sales of a virtual good or a service as well. For instance, a website set up with the purpose of selling an eBook or informational brochure would be an e-Commerce Website. Another example is a glass cleaning company that books appointments and takes payment online. eCommerce is growing sector of the internet as more and more originations are bringing their real life stores online.
What Does the Development Process Look Like?
Depending on the number of products or services you have to offer as well as your goals, the particular process may vary. We work with our customers to develop an e-Commerce platform that will best meet your needs, the needs of your customers and which will work seamlessly with your website as a whole.
Before we do anything else, we sit down with you to discuss exactly what you would like to see happen in regards to your website and your e-Commerce. After that, we will provide a few potential options for you to consider. At this point, we will have a better idea of what will work and what will not—so we can get your site up and running quickly.
Finally, even when we launch your e-Commerce website, the project is not complete. We will help you test and evaluate the system to make certain that it is working just as you had hoped it would—giving you results that will power your online sales.
What Tools Do We Utilize for e-Commerce Website Development?
We know that every website and every customer is different. As such, we are flexible and willing to work with nearly any imaginable system for e-Commerce Website Development. We use multiple shopping cart solutions based on the needs of our customers. Big Commerce, Volusion and Commerce V3 (CV3), are three of the shopping carts we use in our development, but we are certainly willing to work with you and come up with exactly what is necessary to meet the needs of your customer and your growing business.
Now that you have a better idea what e-Commerce involves and why it is such an important part of your company's online strategy, perhaps it is time to take action. Call or contact us at Webociti and let us start working with you. We will be happy to walk through the process with you and develop a solution that will serve your business—and your customers—for years to come
To learn more about our e-Commerce Website Development Services, complete the Request Quote or call us at 678-892-7157
We also offer e-Commerce Consulting Services
Need some help getting started? Not Ready to start developing your store yet. Then our e-Commerce Consulting Team can help get you started. e-Commerce Consulting Services
We also offer the following Design And Development services.

Get Started Today!
678-892-7157
Contact us today for information & pricing about Internet Marketing
Get Free Quote


Classroom Training
That is why we offer face-to-face SEO Training in a classroom setting.
Learn More